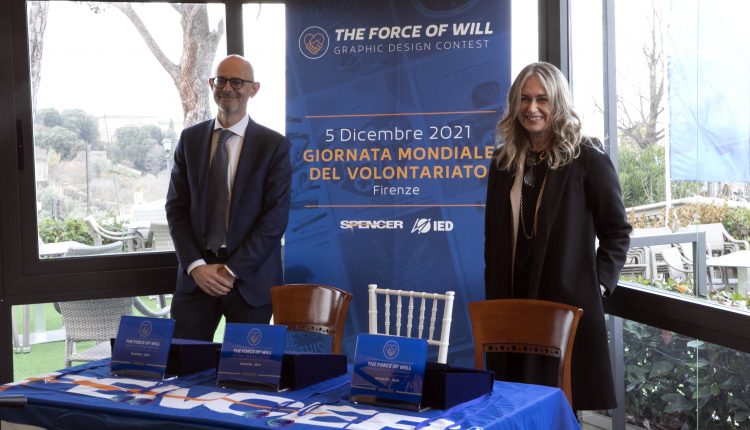 The Force of Will, the award ceremony for the winners of the Spencer contest in splendid Florence
The Force of Will" contest, created by Spencer in collaboration with IED, was a great success: the award ceremony for the winning works was held in splendid Florence
The Force of Will: Red Cross, Misericordie and Anpas together on World Volunteer Day
In the splendid Loggia in Piazzale Michelangelo in Florence, on the occasion of World Volunteer Day, the three major Italian emergency volunteer organisations (Anpas, Misericordie and Croce Rossa) joined forces for the prize-giving ceremony of the graphics contest.
The initiative was launched by the leading company in the production of stretchers and pulmonary ventilators for ambulances, Spencer, together with the IED of Florence (European Institute of Design).
The explicit aim was to pay tribute to the volunteers who worked hard, some of them, unfortunately, dying, during the pandemic crisis caused by Covid-19.
VISIT THE BOOTH OF "THE FORCE OF WILL" BY SPENCER AT EMERGENCY EXPO
The Force of Will awards:
Receiving the award were Red Cross medical director Pasquale Morano, Anpas deputy vice-president Niccolò Mancini, and the national president of the National Confederation of the Misericordie d'Italia Domenico Giani.
Prizes were also awarded to the three authors of the most voted works in the contest, in which 21 graphic creations took part.
The first one was Giulia Li Vigni, with 1,883 votes out of 12,838, who presented "Discover the hero near you".
Behind her was Wang Wan, with "Thank you, when everyone runs, you choose to stay" and Agnese Carlotti, who coined the slogan "It means putting your hands on it".

The students received a commemorative plaque and a participation medal.
Piazzale Michelangelo was then filled with the emergency vehicles of the three voluntary organisations.
Volunteering, our true strength of will.
Read Also:
Stretchers, Lung Ventilators, Evacuation Chairs: Spencer Products In The Booth Stand At Emergency Expo
Patient And Rescuer Safety, With 10G Sharp Sensor Lock From No Risks In The Ambulance
To This 2021 Marked By Distancing And Limited Social Interaction, Spencer Responds By Inaugurating The Virtual Booth
Emergency Expo Welcomes The Spencer Contest "The Force Of Will": Vote For The Poster That Most Impressed You Among Those Created By The Students
Source: