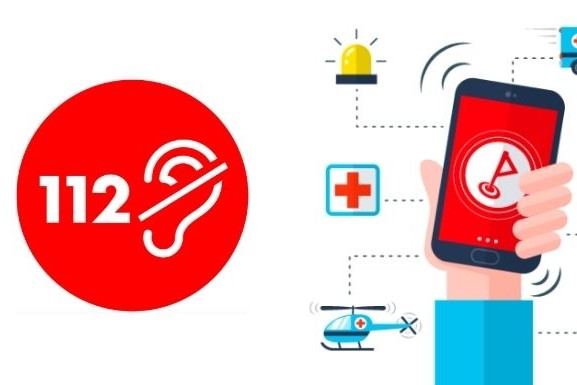 112 SORDI: Italy's emergency communication portal for deaf people
The press conference to present the 112 SORDI System, the new emergency communication portal for deaf people, has just ended in Italy
The Single European Emergency Number 112 (NUE 112) is the telephone number for contacting emergency services within the European Union.
For over a year and a half a collaboration between the Ministry of the Interior and the ENS – in agreement with the Ministry of Economic Development and the technical and operational support of the Piedmont Region – has been underway to make this service, which is so important for the safety of all citizens, accessible also to deaf people.
DO YOU WANT TO DISCOVER THE WORLD OF NUE 112? VISIT THE EENA BOOTH AT EMERGENCY EXPO
Italy, 112 SORDI system: 112sordi.it is the result of the collaboration
The event presenting the new free public service designed to improve support for deaf people by Italian emergency operators was attended by representatives of the main organisations and institutions that made it possible.
Speakers during the press conference made accessible thanks to the interpretation service from/into the Italian Sign Language and broadcast live on the ENS YouTube channel:
Dott.ssa Cristina Favilli – Ministry of the Interior, Department of Public Safety
Giuseppe Petrucci – ENS National President
Dr. Walter Occelli – Piedmont Region, Head of the Central Single Response NUE112, Cuneo – Member of the Advisory Commission for the implementation of the Single European Emergency Number 112
Cav. Giuseppe Corsini – Accessibility Services and 112 ENS
Avv. Costanzo Del Vecchio – ENS General Secretary
The various speeches served to describe the long and complex work done to achieve full universality and accessibility of the service and explain in detail how it works.
System 112 SORDI, here are the answers to the main questions:
What is it for?
The service allows 112 and Italian emergency number operators to know that the person asking for help is deaf.

Why is it important?
– to be rescued more quickly
– to be helped in the right way
– to be traced easily
How does it work?
By calling the dedicated national number (no need to talk to the 112 operator), the NUE112 Single Response Centre receives an alert indicating the number of the caller and that the person is deaf.
The caller then takes all the necessary steps to intervene in a useful and appropriate manner, without wasting time and without the need for intermediaries.
The functioning of the system is explained in detail on the dedicated 112sordi.it website, which is also translated into French, German and English and made accessible in all contents with videos in 4 sign languages – Italian, French, German and International Signs – and subtitles.
Both the registration and the service are completely free of charge. The system has been tested by the ENS with the help of 21 deaf people from all over Italy.
The whole process, which is easy and intuitive, is designed to reduce waiting times and, at the same time, ensure that the help is effective.
Read Also:
Emergencies And 112, EENA Meets Italian Firefighter Federico Brizio: The Interview
NUE 112, Everything You Need To Know About The Single European Emergency Number: Visit The EENA Booth At Emergency Expo
Source: