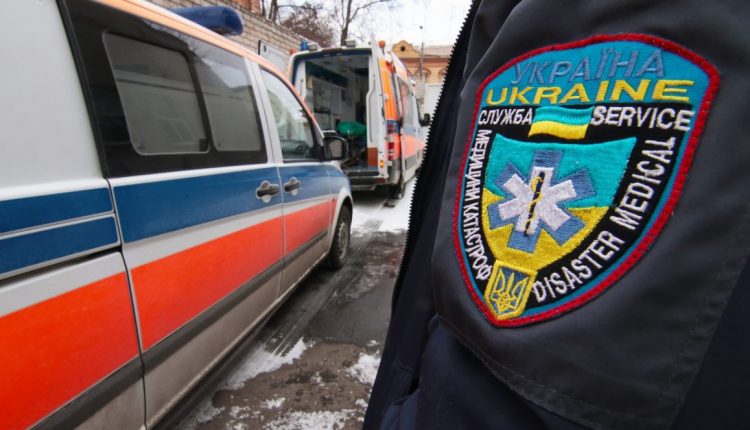 Aggression in Ukraine: Poland transferred three ambulances to Dnipro
Three ambulances on Mercedes Benz 109 vehicles arrived in Dnipro from the city of Wroclaw, already equipped with the necessary equipment to evacuate wounded soldiers and civilians affected by the hostilities, as well as to provide first aid
The Dnipropetrovsk regional military administration appealed to the Marshal of Lower Silesian Voivodeship Caesar Pszybilski to support the region at this difficult time for Ukraine.
The Polish partners responded immediately and provided assistance, sending three ambulances to Dnipro
The Polish side equipped the cars with humanitarian aid in the form of medical supplies, dressings, small medical equipment, disinfectants, etc.
"Every car for the evacuation of a wounded soldier is not a life saved.
And all other words here are superfluous.
The cars are equipped with many additional materials.
These are transport tyres, haemostatic vehicles, soft stretchers for transporting the wounded.
As well as sorting coupons, which are needed to identify victims with various degrees of severity – there are multicoloured labels of red, yellow, green, black," said the director of the Dnepropetrovsk Regional Centre for Emergency Care and Disaster Medicine, Radiy Shevchenko.
"The Dnipropetrovsk region is grateful to Poland for its help," he concluded.


Read Also:
Emergency Live Even More…Live: Download The New Free App Of Your Newspaper For IOS And Android
Ukrainian Crisis: Kharkiv, Rescue Driver Saves Two People From The Rubble Of A House
Ukraine Under Attack, Ministry Of Health Advises Citizens About First Aid For Thermal Burns
Ukraine Under Attack, Rescuers' Instructions To Citizens In Case Of Building Or House Collapse
War In Ukraine, Ambulance Fitters On The Front Line: Validus Sends Emergency Vehicles To Kiev, Cherkasy And Dnieper
Ukrainian Crisis: Falck Donates 30 Ambulances To Support In Ukraine, Moldova, And Poland
Odessa, Twin City Marseille Sends Two More Ambulances To Bombed-Out Ukraine
Source: