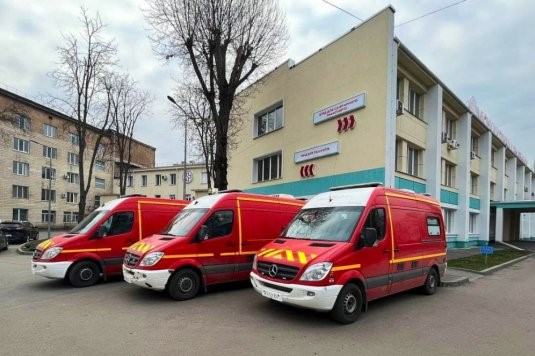 Odessa, twin city Marseille sends two more ambulances to bombed-out Ukraine
The war in Ukraine is hitting Odessa hard as it has received two ambulances from its French sister city Marseille
Ukraine ambulances arrive in Odessa from Marseille, southern France
Two ambulances arrived in Odessa from Marseille, one of which was an all-terrain vehicle.
In them are all the equipment and medical products needed for a high level of emergency intervention.
Marcel Benoit Payan had previously sent three ambulances, the fire truck, medical equipment and medicines to Odessa.
Odessa Mayor Gennady Trukhanov thanked Mayor Marcel Benoit Payan for his help and support: 'Ukraine is at war.
We need help more than ever.
And we feel it.
We feel your help, your care and your experiences.
Together we will win!"

Read Also:
Emergency Live Even More…Live: Download The New Free App Of Your Newspaper For IOS And Android
Ukrainian Crisis: Kharkiv, Rescue Driver Saves Two People From The Rubble Of A House
Ukraine Under Attack, Ministry Of Health Advises Citizens About First Aid For Thermal Burns
Ukraine Under Attack, Rescuers' Instructions To Citizens In Case Of Building Or House Collapse
Ukraine, Fleeing Irpin: 'Civilians In The Crosshairs, The Situation Is Getting Worse'
War In Ukraine, Ambulance Fitters On The Front Line: Validus Sends Emergency Vehicles To Kiev, Cherkasy And Dnieper
Ukrainian Crisis: Falck Donates 30 Ambulances To Support In Ukraine, Moldova, And Poland
Source: