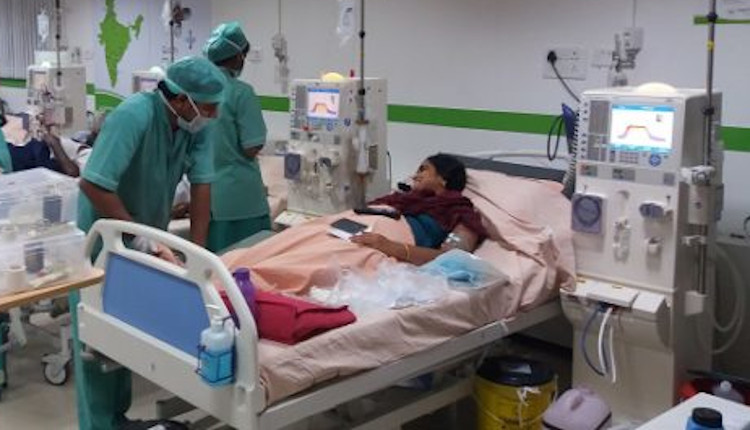 Better healthcare in India, will doctors, nurses and paramedics be the key?
After COVID-19, India will be probably even more torn apart. In particular, healthcare is experiencing continuous uncertain. Will doctors, nurses and paramedics be the key for the country to reprise in healthcare?
A highly contagious outbreak can overwhelm even the most sophisticated of medical systems, but as The Print reported, with 8.5 hospital beds and 8 physicians per 10,000 people, the industry of healthcare in India is particularly at risk. The hope could reside in the activity of paramedics and nurses and in the improvement of their job conditions.
Healthcare: Paramedics and nurses in India and in other countries
By comparison, Japan and South Korea have 120 to 130 beds for 10,000 people. The Indian President Modi's claim "Make in India" rings hollow when doctors have to don raincoats and helmets in the absence of protective equipment. On the other hand, even the U.S. is short of gear and tests only proves that the flawed American healthcare model need not be followed.
India received $1 billion from the World Bank to speed up coronavirus detection and treatment. But the bulk of the future investment in new hospitals and emergency rooms must come from the state. Expensive private medical education paid for with hefty student loans must give way to scaled-up subsidized training. Just reversing the 1:2 ratio of government versus out-of-pocket health spending will unleash purchasing power.
When India was shaking off the vestiges of its socialist past, 31% of medicine in inpatient treatments was available for free in public hospitals, according to The Print. Now, when market forces rule, the share of free drugs is down to less than 9%. Imagine the anxiety it breeds among the poor who are one mishap away from destitution.
Healthcare in India is now facing a very harsh time. However, with a health-centred investment agenda, India could supply doctors, nurses, paramedics, technicians and other medical professionals to the world. It can also supply valuable data and analytics. Even if the country is now fighting coronavirus, planners need to start thinking of tomorrow's battles. In India's case, one of its biggest weaknesses could also be its growth plan.