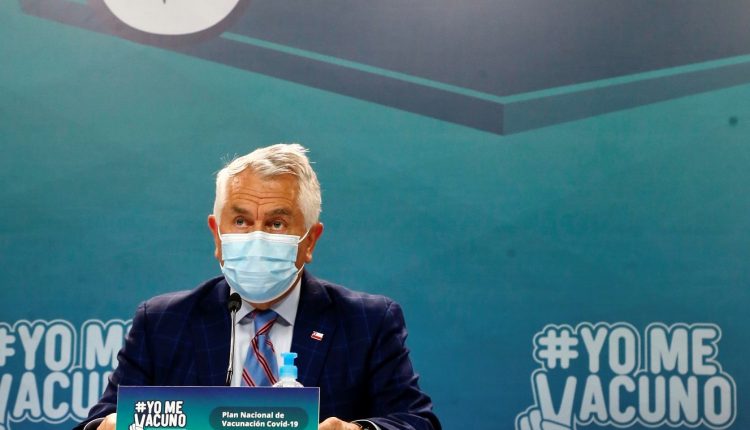 Chile, COVID-19 vaccine given to a quarter of the total population: more than 4 million people exceeded quota
More than 4 million people in Chile have received the COVID-19 vaccine, compared to a total population of less than 19 million
Chile: more than 4 million people have received the COVID-19 vaccine: Enrique Paris at a press conference
Chile's Health Minister, Enrique Paris, announced the news, not without satisfaction: "I want to highlight the privileged and important position that Chile has reached at this stage in the average daily doses per 100 inhabitants, where after Israel, our country ranks with 0.74 average daily doses in the last 7 days, per 100 thousand inhabitant.
This reflects the work of primary care and hospital officials, mayors, and the Chilean population who are enthusiastically committed to get vaccinated," Minister Paris told a press conference.
The Secretary of State, for his part, pointed out that 2,608,017 people aged 60 and over had taken part in the mass immunization campaign.
In this regard, he stressed that "this figure is important because from the beginning we have been committed to vaccinating the elderly, who are the ones who are most hospitalized and have the highest lethality in intensive care units".
Covid-19 was also a great test for Latin America's leadership, and undoubtedly many nations responded better and more effectively than all European and North American nations.

Read Also:
MEDEVAC And COVID-19, SAMU In Chile Provided More Than 100 Deliveries Of Patients With Coronavirus
Rescue And Ambulance Service Network Of SAMU: A Piece Of Italy In Chile
COVID-19, Chile Reaches Record Levels In Latin America: Over 251,000 PCR Tests Performed Per Million Inhabitants
São Paulo (Brazil) Back To Red Phase To Contain The Spread Of COVID-19
Source: