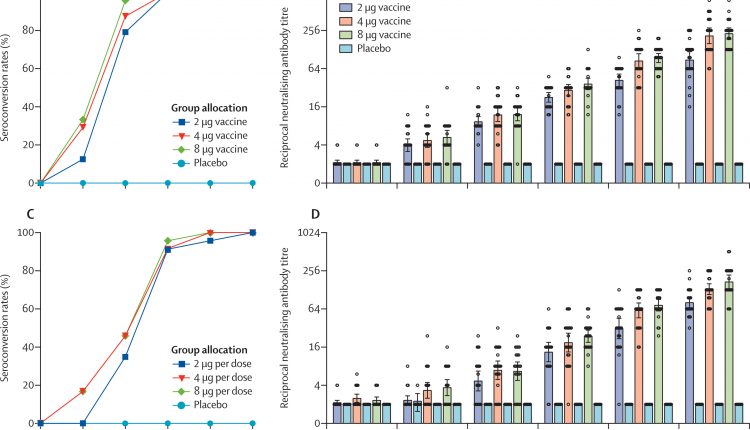 COVID-19, the vaccine made in China "BBIBP-CorV" is safe: a study on The Lancet / PDF
COVID-19, the BBIBP-CorV vaccine is today among the safest. It developed an antibody response in all participants by day 42. A test that involved more than 600 healthy volunteer participants between 18 and 80 years of age.
BBIBP-CorV is developed from inactivated COVID-19 coronavirus.
To confirm the data, Chinese researchers published a study in the journal "The Lancet Infectious Diseases".
BBIBP-CorV , the study on The Lancet: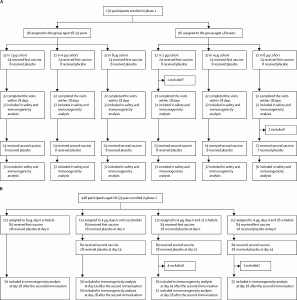 The publication is by Prof Shengli Xia, Bsc, Yuntao Zhang, PhD, Yanxia Wang, Hui Wang, Bsc, Yunkai Yang, Bsc, Prof George Fu Gao, PhD and others.
"The ongoing COVID-19 pandemic -the authors write-warrants accelerated efforts to test vaccine candidates.
We aimed to assess the safety and immunogenicity of an inactivated severe acute respiratory syndrome coronavirus 2 (SARS-CoV-2) vaccine candidate, BBIBP-CorV, in humans.
We did a randomised, double-blind, placebo-controlled, phase 1/2 trial at Shangqiu City Liangyuan District Center for Disease Control and Prevention in Henan Province, China.
In phase 1, healthy people aged 18–80 years, who were negative for serum-specific IgM/IgG antibodies against SARS-CoV-2 at the time of screening, were separated into two age groups (18–59 years and ≥60 years) and randomly assigned to receive vaccine or placebo in a two-dose schedule of 2 μg, 4 μg, or 8 μg on days 0 and 28.
In phase 2, healthy adults (aged 18–59 years) were randomly assigned (1:1:1:1) to receive vaccine or placebo on a single-dose schedule of 8 μg on day 0 or on a two-dose schedule of 4 μg on days 0 and 14, 0 and 21, or 0 and 28.
Participants within each cohort were randomly assigned by stratified block randomisation (block size eight) and allocated (3:1) to receive vaccine or placebo.
Group allocation was concealed from participants, investigators, and outcome assessors.

The primary outcomes were safety and tolerability.
The secondary outcome was immunogenicity, assessed as the neutralising antibody responses against infectious SARS-CoV-2.
The inactivated SARS-CoV-2 vaccine, BBIBP-CorV, is safe and well tolerated at all tested doses in two age groups.
Humoral responses against SARS-CoV-2 were induced in all vaccine recipients on day 42.
Two-dose immunisation with 4 μg vaccine on days 0 and 21 or days 0 and 28 achieved higher neutralising antibody titres than the single 8 μg dose or 4 μg dose on days 0 and 14".
The Chinese vaccine is therefore a candidate to be the first to enter the market, or at least among the first.
Read the Lancet study on the COVID-19 BBIBP-CorV vaccine in The Lancet:
BBIBP-CorV vaccino cina COVID-19 coronavirus

Read Also:
China To Test The Whole City Of 9 Million: Mass Vaccination In Qingdao
Source: