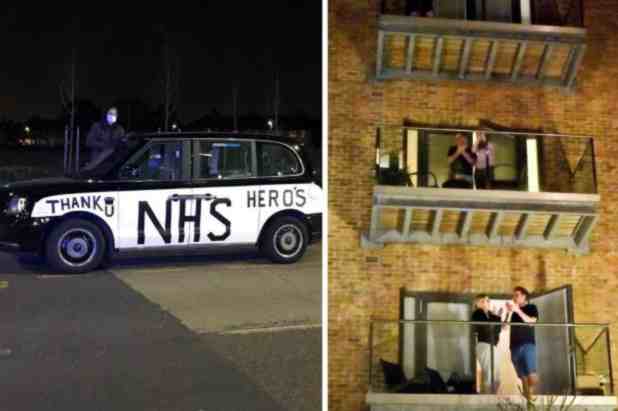 COVID-19 and "Clap for carers". A nice popular initiative that grew up on social networks to the homes of many Brits, and which probably deserves to be borrowed also in Italy.
We are referring to the habit, adopted not too many days ago, of the inhabitants of the United Kingdom, to look out the door or windows. The reason? Dedicate a long round of applause to the rescuers and to the medical and health personnel involved in the front line in the battle against COVID-19.
COVID-19 and "Clap for carers": the graces that should be able to say
Millions of people, you can read it on The Guardian and numerous other newspapers across the Channel, have thus decided not to let even one day go by without saying their "thank you", clapping their hands or using pots and pans.
An idea that even Prime Minister Boris Johnson approved, who is in solitary confinement, who has left his apartment in Downing Street to give his support. And to say thank you to the NHS operators.
COVID-19 and "Clap for carers": the coronavirus emergency in Great Britain
Great Britain has been hit hard by SARS-CoV-2: the WHO website tells of over 114 thousand cases of contagion with 15 thousand and 400 deaths. And on the subject it must be said that according to the Reuters agency, the government predicts 20,000 deaths that will arrive in the coming months.
Also interesting is a study by the Imperial College a few weeks ago on this side. What would have been the impact of COVID-19 in the absence of containment and protective measures?
According to the authoritative place of knowledge, there were about half a million deaths in the UK, instead of 15. If you get the urge to snort intolerant for this prolonged quarantine, make the proportions with the 23 thousand deaths in Italy.
Finally, it must be said that the British people are not limiting themselves to initiatives to celebrate their rescuers and their health workers, but also those workers who were unable to stay at home because they were involved in productive sectors considered essential.
COVID-19 and "Clap for carers", an initiative that is spreading like wildfire
According to the BBC, the clap for carers initiative was launched in the UK by Annemarie Plas, who drew inspiration from similar tributes in her native Netherlands and other countries.
In New Zealand, there are also requests for people to show their gratitude to essential workers alike.