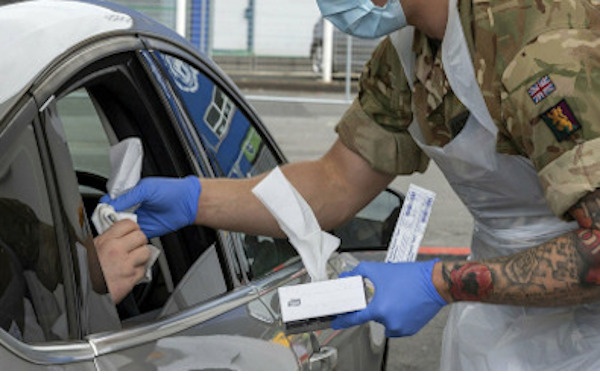 COVID-19 in Europe, is the UK about to face another lockdown?
The UK Government has tightened restrictions because of COVID-19 cases are rising lately. Is the European island going to face another lockdown?
Is the UK going to face a second lockdown for COVID-19? We just saw the case of Israel where another lockdown is about to be accepted. In the UK, meeting in groups have been limited since increasing cases have been registered.
Lockdown and COVID-19 in the UK – What is happening?
"From Monday 14 September it will be illegal for people in England to gather in groups of more than six." This is what the Telegraph reports today. Since May, this is the first time that Boris Johnson ordered new COVID-19 lockdown restrictions.
The Chief Medical Officer for England, Prof Chris Whitty, reported that the numbers of coronavirus cases had been increasing "much more rapidly" over the past few days. Without a sudden and concrete action, Britain (and the UK in general) could be on a path "extremely similar" to France where the numbers had continued to rise.
Is there a concrete possibility for a new lockdown for COVID-19 in the UK?
To prevent a national lockdown, it is necessary that no second wave of the virus will be registered. Indeed, how effectively the Government can respond if the infection rate rises quickly in multiple areas of the UK? On September 9, Matt Hancock refused to rule out a second lockdown, despite the assurances by the Prime Minister, following a surge in infections.
The Health Secretary said: "Our goal is to avoid having to do anything more drastic by people following the rules. But he would not rule out a return to lockdown, saying: "I wouldn't make a vow like that. You wouldn't expect me to – I am the Health Secretary in the middle of a pandemic where we are trying to keep the country safe."
But he added he "hoped" lockdown could be avoided, saying: "The number of cases is largely driven by people socialising."