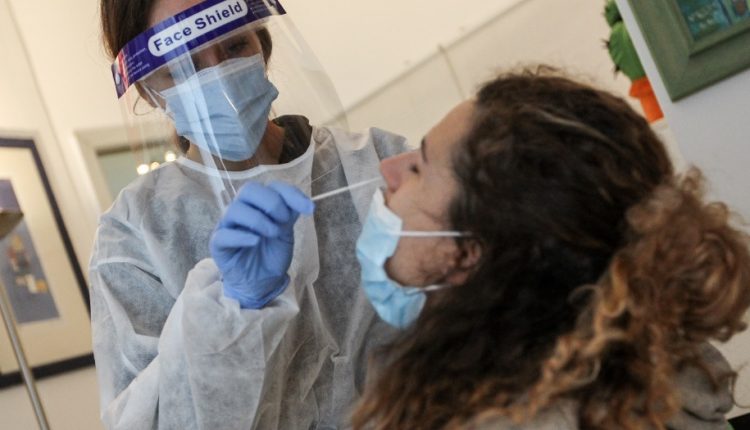 Covid, today 186,253 new cases in Italy. Deaths and admissions to intensive care increasing: 360 in 24 hours
Covid, record number of deaths in Italy in the fourth wave: 360 deaths in the last 24 hours
186,253 new cases of Covid positivity (yesterday 184,615) and 360 deaths (yesterday 316) were recorded in the last 24 hours in Italy
This is what emerges from today's bulletin of the Ministry of Health.
Since the start of the pandemic, 8,356,514 people have been infected with the Sars-CoV-2 virus (out of 60 million Italians), while the total number of victims since February 2020 is 140,548.
A total of 5,817,138 people have been cured or discharged, while 125,199 people have become negative in the last 24 hours (yesterday 82,803).
A total of 2,398,828 people are currently positive, up 75,310 from yesterday (up 101,458 the day before).
Including molecular and antigenic swabs, the total number of swabs processed was 1,132,309, 48,870 less than yesterday's 1,181,179.
The positivity rate rose to 16.4%, yesterday it was 15.6%.
On the health system front, the number of hospital stays is growing in every area.

In fact, there are +371 (yesterday +339), for a total of 18,019 inpatients, beds occupied in ordinary Covid wards.
On the other hand, the number of beds occupied in intensive care units has increased by 11 (yesterday -1), bringing the total number of seriously ill patients to 1,679, with 136 admitted to intensive care (yesterday 156).
Read Also:
Emergency Live Even More…Live: Download The New Free App Of Your Newspaper For IOS And Android
Pfizer: 'New Vaccine Against Omicron Variant Ready In March'
Covid, Deltacron Variant Identified In Cyprus: Combines Delta And Omicron
Italy: 31.2% More Hospitalisations And 37.4% More Deaths Due To Covid In 7 Days
Millions Of Doses Of Covid Vaccine Due To Expire In Disadvantaged Countries
Source: