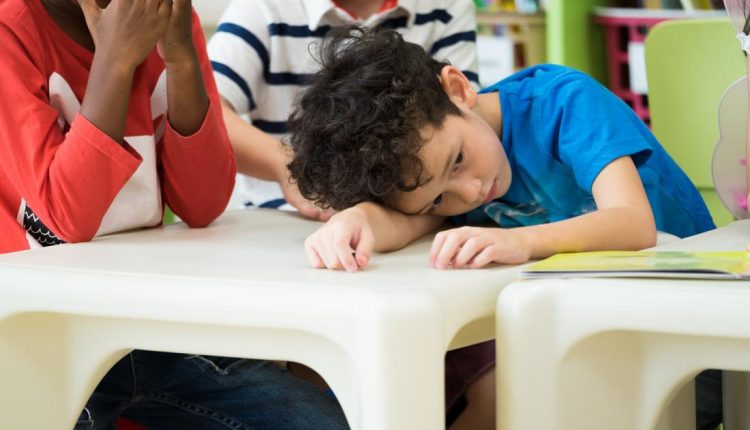 From autism to schizophrenia: the role of neuroinflammation in psychiatric diseases
Let's talk about neuroinflammation: it is now known how a state of persistent inflammation can be associated with both psychiatric and neurodegenerative diseases
Among the latest research, of particular interest is the link between viral infections during pregnancy and the risk of neurodevelopmental disorders in the unborn child.
A topic on which Prof. Pistis of the University of Cagliari spoke during the 15th World Congress on Inflammation, which is being held in Rome until 8 June.
A growing number of studies in Italy and the rest of the world have shown that a state of persistent inflammation is associated with both psychiatric and neurodegenerative diseases.
From depression to schizophrenia; from autism spectrum disorders to attention-deficit/hyperactivity disorder (ADHD); from Alzheimer's disease to Parkinson's disease.
TRAINING IN FIRST AID? VISIT THE DMC DINAS MEDICAL CONSULTANTS BOOTH AT EMERGENCY EXPO
INFLAMMATION IN PREGNANCY AND THE RISK OF DEVELOPING PSYCHIATRIC DISEASES
Of particular relevance here are the latest developments in the field of research into the correlation between viral infections during pregnancy and the risk of developing psychiatric illnesses in children.
Pathologies that are usually diagnosed in early childhood, such as autism, or in late adolescence, such as schizophrenia.
As explained by Prof. Marco Pistis, Full Professor of Pharmacology at the University of Cagliari and member of the SIF Board of Directors, who spoke on these issues during the proceedings of the 15th World Congress on Inflammation, organised by the Italian Society of Pharmacology (SIF) and the International Association of Inflammation Societies (IAIS) and scheduled to take place in Rome until 8 June.
'Pregnancy represents a particularly vulnerable period not only for the mother, but also for the foetus.
It is, in fact, possible that any viral infections, such as Covid-19 or even a trivial flu, contracted by the pregnant woman can increase the risk – albeit very low, I would like to point out – of the development of psychiatric diseases in the unborn child.
This is a phenomenon that has already been observed in the past, in the case of other viral pandemics, and associated above all with the diagnosis of schizophrenia or autism spectrum disorders'.
Specifically, it has been highlighted how the inflammatory process determined by the maternal immune response to an infection can be a factor, which in combination with others – including, for example, a genetic predisposition, premature birth or obstetrical complications – can alter the neurodevelopment of the foetus with long-term consequences.
CHILD HEALTH: LEARN MORE ABOUT MEDICHILD BY VISITING THE BOOTH AT EMERGENCY EXPO
NEUROINFLAMMATION: BETWEEN NEW KNOWLEDGE AND FUTURE PROSPECTS
Neuroinflammation is not a disease per se, but is a condition that accompanies many neurodegenerative or psychiatric diseases.
We speak of neuroinflammation when the brain presents a state of inflammation, sometimes even mild, but which can still alter the functioning of nerve cells, causing a series of neurological or psychiatric symptoms.
Consequently, in patients suffering from this type of disorder, neuroinflammation can be responsible for a further aggravation of the disease and its course.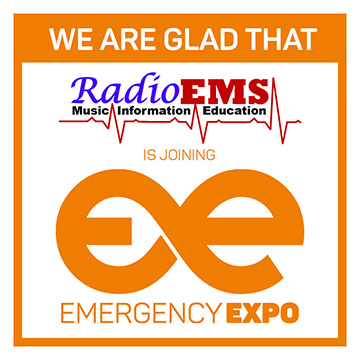 'It is very important,' Prof. Pistis continues, 'to continue studying this phenomenon because the neuroinflammatory state can be the alarm bell of many psychiatric disorders, diseases that cannot be identified by laboratory tests.
If we, therefore, detect signs, for example in the blood, of this neuroinflammatory state, we can proceed to the early diagnosis of these pathologies'.
'Added to this,' Prof. Pistis concludes, 'is the possibility of developing new therapies or using drugs already available today for a wide variety of diseases with the aim of reducing neuroinflammation and thus having an extra weapon in the treatment of psychiatric and neurodegenerative diseases.
Read Also:
Emergency Live Even More…Live: Download The New Free App Of Your Newspaper For IOS And Android
ADHD Or Autism? How To Distinguish Symptoms In Children
Autism, Autism Spectrum Disorders: Causes, Diagnosis And Treatment
Intermittent Explosive Disorder (IED): What It Is And How To Treat It
Management Of Mental Disorders In Italy: What Are ASOs And TSOs, And How Do Responders Act?
How Cognitive Behavioural Therapy Works: Key Points Of CBT
12 Essential Items To Have In Your DIY First Aid Kit
Anxiety: A Feeling Of Nervousness, Worry Or Restlessness
Hesitation When Driving: We Talk About Amaxophobia, The Fear Of Driving
Rescuer Safety: Rates Of PTSD (Post-Traumatic Stress Disorder) In Firefighters
Schizophrenia: Risks, Genetic Factors, Diagnosis And Treatment
Why Become A Mental Health First Aider: Discover This Figure From The Anglo-Saxon World
Attention Deficit Hyperactivity Disorder: What Worsens ADHD Symptoms
Source: