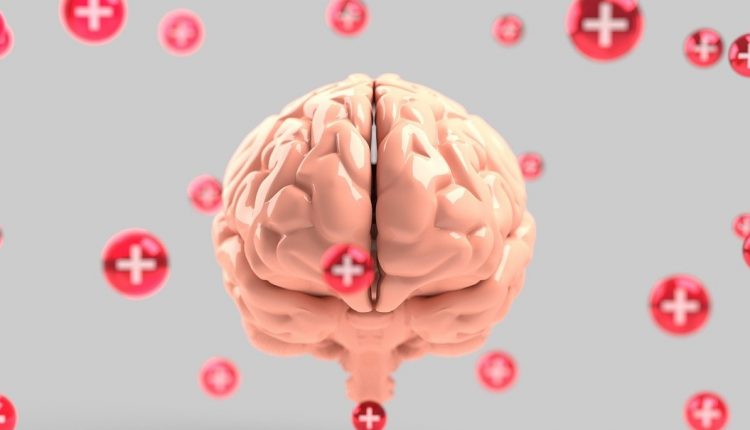 Why become a Mental Health First Aider: discover this figure from the Anglo-Saxon world
A Mental Health First Aider, especially in the workplace acts as a point of contact for those with mental health problems, providing support and guidance to health professionals
They also act as an advocate for good mental health, helping to reduce the stigma around the topic and effect positive change.
EMERGENCY RADIO IN THE WORLD? VISIT THE EMS RADIO BOOTH AT EMERGENCY EXPO
What is a Mental Health First Aider?
The main role of the mental health first aider, in the English-speaking world, is to support employees in a company who may be experiencing mental health problems or emotional distress.
Mental health support can range from having a non-judgmental conversation with the person in crisis, recognising warning signs and guiding colleagues towards the right support.
Mental Health First Aiders are trained to spot the early signs of poor mental health through listening and observing behaviour.
They are taught to confidently refer someone to the appropriate support, both internal and external.
Most importantly, they have the skills and knowledge to deal with mental health emergencies such as psychosis, thoughts of self-harm or suicide attempts.
However, it is important to note that mental health responders are not qualified therapists, educators, counsellors or psychiatrists.
They can listen and offer support options but cannot provide medical advice.
The Role of a Mental Health First Aider
Here is an outline of what to expect from this role:
Maintain confidentiality (unless someone's life or safety is at risk)
Recognise early signs of mental illness in the workplace
Assessing the risk of self-harm or suicide
Listening to what others say without judging
Knowing when to contact the emergency services (if necessary)
Take care of their own safety and mental wellbeing
Knowing how to start a conversation with people who may be experiencing an emotional or mental crisis
Encourage others to use available support, both internal and external
Compile and complete critical incident reporting documents
Although the role does not include providing therapy, mental health aides should encourage others who may need professional support to seek it and access it.
Overall, mental health aides are appointed to let people know that they are not alone, making their time at work more comfortable.
TRAINING IN FIRST AID? VISIT THE DMC DINAS MEDICAL CONSULTANTS BOOTH AT EMERGENCY EXPO
How to become a Mental Health First Aider in Anglo-Saxon countries

To become a qualified Mental Health First Aider, you need to complete a two-day (12-hour) course.
A Mental Health First Aider course is a comprehensive learning course, which includes blended theoretical learning, discussions and group work activities.
Each MHFA course is taught by a quality, insured and accredited instructor according to the individual country's MHFA guidelines.
Anyone can attend the course, but an interest in mental health and well-being is desirable.
On completion of the course, you will receive a certificate to confirm your participation and understanding of mental health issues.
The course includes:
Mental health basics (including what mental health is and the impact of mental illness in Australia)
Signs and symptoms of an existing (or developing) mental illness
Resources that can help address mental health issues
MHFA using the ALGEE principle
Treatment and support for depression and suicidal thoughts
Treatment and support for anxiety and panic attacks
Treatment and support for psychosis, schizophrenia and bipolar disorder
Treatment and support for substance abuse, gambling addiction, eating disorders and aggressive behaviour
Providing useful resources, including professional, peer and community support
The mental health first responder is therefore not a professional who accompanies the mentally ill patient on a pathway to employment, but a voluntary citizen who, in his or her own work context, monitors collective or individual signs of stress, acting before they lead to pathology or dramatic situations.
The culture of this role should probably be disseminated.
Read Also:
Emergency Live Even More…Live: Download The New Free App Of Your Newspaper For IOS And Android
12 Essential Items To Have In Your DIY First Aid Kit
Anxiety: A Feeling Of Nervousness, Worry Or Restlessness
Firefighters / Pyromania And Obsession With Fire: Profile And Diagnosis Of Those With This Disorder
Hesitation When Driving: We Talk About Amaxophobia, The Fear Of Driving
Rescuer Safety: Rates Of PTSD (Post-Traumatic Stress Disorder) In Firefighters
Schizophrenia: Risks, Genetic Factors, Diagnosis And Treatment
Source: