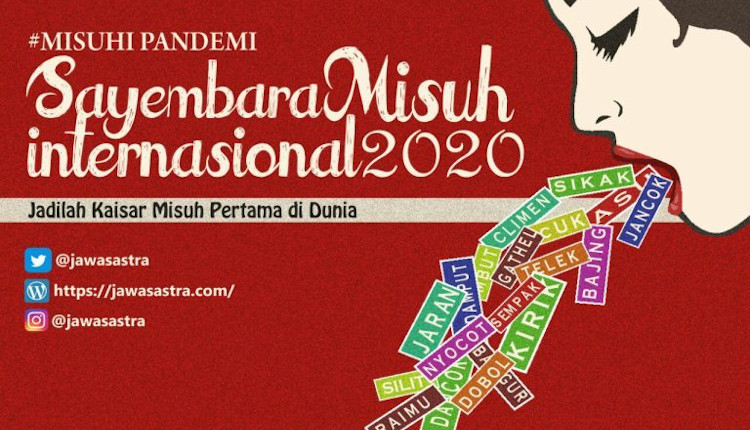 "Fuck COVID-19", Jawasastra Culture Movement of Indonesia launched a contest to swear at coronavirus
A contest to determine the best insult towards COVID-19, which is the cause of the pandemic. The Jawasastra Culture Movement, an association of activists in Indonesia launched this "strange" contests.
"Sayembara Misuh Internasional 2020" is the name of the eccentric contest on insults to COVID-19 The main cause for the pandemic: COVID-19. To it will arrive the insults of the entire Indonesian community. After the launch of an activists association based on Giava Island, one of the most populous in Indonesia, COVID-19 will receive many "fuck you". But the most eccentric and unique insult will be the winner of the contest.
"Fuck COVID-19" – Sayembara Misuh Internasional 2020, the new contest activists in Indonesia
"The competition wants to help the public to channel their frustration and is aimed in particular at those who had to stop their activities because of the pandemic," said the director of the association, Yani Srikandi, to the Jakarta Post newspaper.
To take part in the competition you need to make a three-minute video in which you insult COVID-19, in Javanese language and in the most imaginative ways possible, and then post it on Instagram with a small introduction. An alternative way to deal with the psychological consequences of the pandemic, apparently not new on the Indonesian island.
Srikandi said that when he was studying psychology, he found himself with an ancient manuscript full of insults. He concluded saying that even the poets at the royal court were used to insult without fear of consequences.
READ ALSO
SOURCE