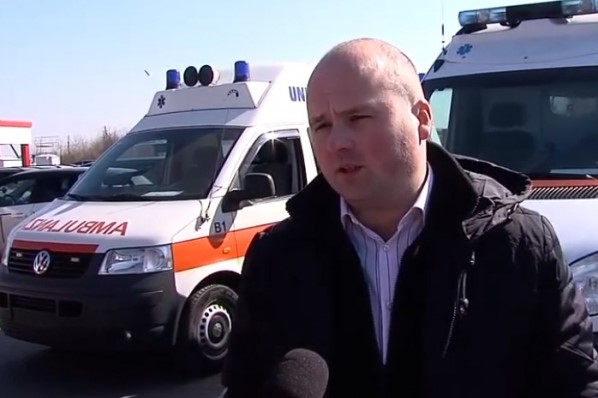 Italy to the aid of Ukraine: the Italian government has delivered 8 ambulances to Bukovina / VIDEO
Italy in support of Ukraine: a few days ago, Bukovyna received almost a dozen ambulances that will provide emergency medical care
Italy's humanitarian aid to Ukraine: the 8 government ambulances have arrived
Equipped with equipment and medicines: Bukovyna has received 8 ambulances.
Bukovina is a mountainous region spreading between Romania and Ukraine, involving both sides of the border between the two nations.
Medicines and ambulances were donated by the Italian government to help Ukraine.
After registration, special equipment will be sent to the regions where hostilities are taking place, for their intended use.
Every day, the army bombs residential neighbourhoods and other social facilities, causing injuries to civilians.
The entire Western world continues to help Ukraine in this war that Pope Francis has described as 'fratricidal': Italy is among the nations supporting the Ukrainian nation, in good conscience of the threatening Russian foreign minister.
Watch the video of the arrival of ambulances from Italy to Ukraine:

Read Also:
Emergency Live Even More…Live: Download The New Free App Of Your Newspaper For IOS And Android
Ukrainian Crisis: Kharkiv, Rescue Driver Saves Two People From The Rubble Of A House
Ukrainian Crisis: Falck Donates 30 Ambulances To Support In Ukraine, Moldova, And Poland
Odessa, Twin City Marseille Sends Two More Ambulances To Bombed-Out Ukraine
War In Ukraine, Ambulance Fitters On The Front Line: Validus Sends Emergency Vehicles To Kiev, Cherkasy And Dnieper
Magirus Renounces Interschutz 2022: 'Planned Investment Will Go To Ukraine's Fire Brigade' / VIDEO
Israel Delivers Armoured Ambulances To Ukraine: Video
Source: