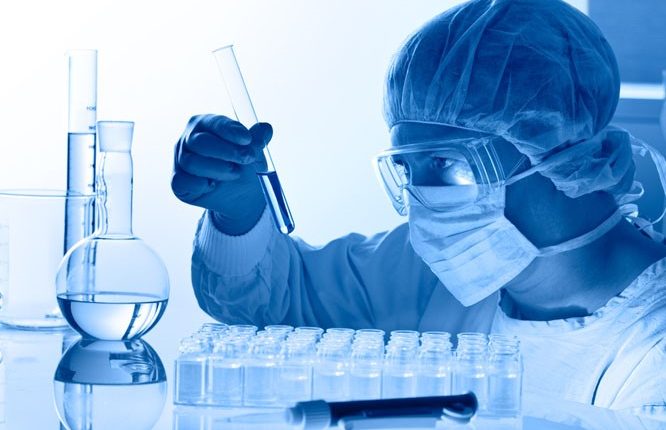 Long-term treatment with Burosumab reduces disease burden in adults with X-linked hypophosphatemia
A rare metabolic bone disease of genetic origin: X-linked hypophosphatemia: Kyowa Kirin Co announced the publication of new data highlighting the sustained benefits of burosumab treatment in adults with X-linked hypophosphatemia (XLH), a rare metabolic bone disease
Data show that adults with XLH experience significant pain, stiffness, fatigue, and impaired physical and ambulatory functions.
Treatment with burosumab was associated with a significant improvement over baseline after 96 weeks.
RARE DISEASES? VISIT THE UNIAMO – ITALIAN FEDERATION FOR RARE DISEASES BOOTH AT EMERGENCY EXPO
X-linked hypophosphatemia: the research
The data come from an open-label, randomised, double-blind, placebo-controlled phase 3 study to evaluate the efficacy and safety of the drug in adults with XLH.
The study met its primary endpoint, showing a statistically significant effect in increasing serum phosphate concentrations at 24 weeks, compared to placebo.
After 24 weeks, the placebo-treated group switched to the new treatment and data were collected on metabolic and biochemical markers, Patient Reported Outcomes (PROs) and mobility measures up to 96 weeks.
This new publication focuses on the results of the analysis of PROs and mobility scores.
At week 96, the study showed statistically significant improvements in PROs compared to baseline, including the Western Ontario and the McMaster Universities Osteoarthritis Index (WOMAC), the Brief Pain Inventory-Short Form (BPI-SF) and the Brief Fatigue Inventory (BFI). Statistically significant improvements in walking function, as measured by the 6-minute walk test (6MWT), were also observed at 96 weeks compared to baseline.
Previously published data at 48 weeks also showed improvements in some PROs, including stiffness and pain, as well as healing of fractures or pseductures.
Dr Maria Luisa Brandi, co-author of the study and President of FIRMO, Florence, Italy, said: "The study highlights the many physical challenges faced by adult patients with XLH, including pain, stiffness, fatigue and difficulty walking.
Treatment has previously been shown to improve phosphate homeostasis in adult XLH patients, compared to placebo.
The new analysis suggests that, despite the long-term complications and physical impairment associated with XLH in adults, this therapy may also improve the physical function and quality of life of adults with XLH in the long term'.
Tomohiro Sudo, executive director of Kyowa Kirin's Global Product Strategy department, said: 'Kyowa Kirin is committed to improving the lives of people with XLH and their families.
We work diligently to better understand, manage and treat XLH.
This important new data highlights the many physical challenges that people with XLH face every day, what their unmet needs are and how Kyowa Kirin is pursuing its goal, to make people smile.'
The data were published in the BMJ journal RMD Open, Rheumatic and Musculoskeletal Diseases. Burosumab is authorised in Europe for the treatment of XLH in children and adolescents aged 1 to 17 years with radiographic evidence of bone disease, and in adults.
This medicinal product is subject to additional monitoring.
INFORMATION ON X-LINKED HYPOPHOSPHATEMIA
X-linked hypophosphatemia (XLH) is a rare genetic disorder that causes abnormalities of the bones, muscles and joints.
Although XLH has no potentially fatal consequences, due to its chronic and progressive nature it is a lifelong burden on the patient and can severely reduce a person's quality of life.
People with XLH have a genetic defect on the X chromosome that causes excessive phosphate loss through the urine and insufficient phosphate absorption in the intestine, due to an excess of a hormone known as fibroblast growth factor-23 (FGF23), resulting in chronically low levels of phosphate in the blood.
Phosphate is a mineral that plays an essential role in maintaining adequate energy levels in the body, in muscle function and in the formation of bones and teeth.
Although there is no cure for XLH, therapies that aim to restore normal levels of phosphate in the body can help improve the symptoms of the disease.

XLH is the most common form of hereditary rickets.
It can sometimes appear in individuals who have no family history of the disease, but is usually passed on by a parent who carries the mutated gene.
ABOUT BUROSUMAB
This innovative treatment was created and developed by Kyowa Kirin and is a recombinant human IgG1 monoclonal antibody directed against the phosphaturating hormone FGF23 (fibroblast growth factor 23).
FGF23 is a hormone that reduces serum phosphate levels by regulating phosphate excretion and active vitamin D production by the kidney.
The excessive renal excretion of phosphate and subsequent hypophosphatemia that occurs in X-linked hypophosphatemia (XLH) is caused by excessive levels and activity of FGF23.
The drug is designed to bind to FGF23 and thus inhibit its biological activity. By blocking excess FGF23 in patients, this monoclonal antibody aims to increase kidney reabsorption of phosphate and increase vitamin D production, which has a positive effect on intestinal absorption of phosphate and calcium.
Burosumab has been available for clinical use since 2018.
The first approval came from the European Commission, which granted conditional approval for this new treatment for XLH with radiographic evidence of bone disease in children from one year of age and adolescents with growing skeletal systems.
In 2020, this authorisation was extended to adults and adolescents who have completed skeletal growth. In Italy, it has been available since 2019 (O.J. 208 of 05/09/2019).
From September 2020 it is indicated for the treatment of X-linked hypophosphatemia (XLH) in children and adolescents aged 1-17 years with radiographic evidence of bone disease, and in adults
In Italy, reimbursement is limited to the treatment of children between 1 and 12 years of age, with radiographic evidence of bone disease and until skeletal maturity is reached.
From May 2021 it is available for self-administration.
It is approved by the US Food and Drug Administration (FDA) for patients with XLH from 6 months of age and by Health Canada for patients with XLH from 1 year of age.
In 2019, burosumab, in its self-injection form for the treatment of FGF23-related hypophosphatemic rickets and hypophosphatemic osteomalacia, was reimbursed by Japan's National Health Insurance (NHI).
In January 2020, Swissmedic approved its use for the treatment of adults, adolescents and children (one year and older) with XLH.
In June 2020, the Food and Drug Administration (FDA) in the US approved it for patients two years and older with tumour-induced osteomalacia (TIO), a rare disease characterised by the development of tumours that cause weak and soft bones.
Kyowa Kirin collaborated in its development and global commercialisation, based on the collaboration and licensing agreement between Kyowa Kirin and Ultragenyx.
Read Also:
Rare Diseases, Floating-Harbor Syndrome: An Italian Study On BMC Biology
Rare Diseases, EMA Recommends Extension Of Indication For Mepolizumab Against EGPA, A Rare Auto-Immune Inflammatory Disorder
Rare Diseases, Ebstein Anomaly: A Rare Congenital Heart Disease
Rheumatic Diseases: Arthritis And Arthrosis, What Are The Differences?
Rare Diseases: Nasal Polyposis, A Pathology To Know And Recognise
Source: