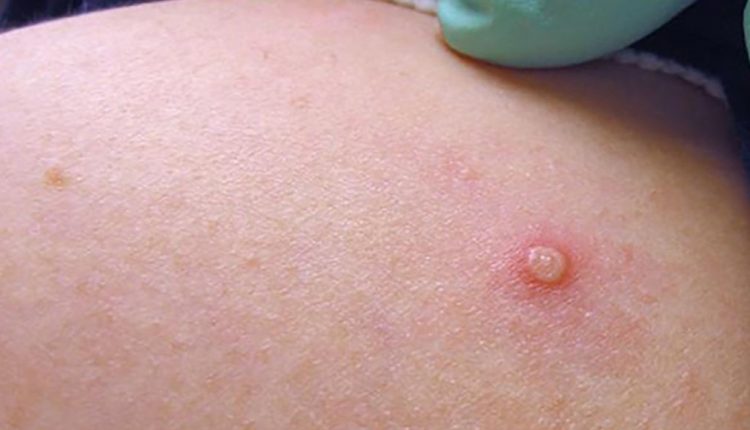 More than 9,000 monkeypox cases in Europe: 99.5% are male
Monkeypox infections have been detected in 31 countries in Europe. The most common symptoms are rash, fever, nausea and fatigue
As of 19 July, 9,281 cases of monkeypox have been detected in 31 countries in Europe
This is according to the findings of the European Surveillance System, reported to the World Health Organisation's Regional Office for Europe, and the ECDC.
Of these, 9,276 were confirmed by laboratory analysis.
MONKEYPOX IN EUROPE: ONLY 150 CASES OF THE WEST AFRICAN STRAIN
Sequencing was also carried out which showed that 150 of those cases were from the West African strain.
Most of the patients are male (99.5%), aged between 31 and 40 years.
MOST COMMON SYMPTOMS OF MONKEYPOX
The most common symptoms observed are rash (94.5%) and systemic: fever, nausea, fatigue, diarrhoea, muscle pain, cold and throat inflammation.
256 cases required ordinary hospitalisation, one in intensive care.
No deaths were reported.
31 positives were health care workers, but they reported no occupational exposure to the virus.

After the first meeting last June, the Emergency Committee of the WHO International Health Regulations on the international outbreak of monkeypox will meet again today.
Read Also:
Emergency Live Even More…Live: Download The New Free App Of Your Newspaper For IOS And Android
Managing Chickenpox In Children: What To Know And How To Act
Monkeypox Virus: Origin, Symptoms, Treatment And Prevention Of Monkey Pox
Monkeypox: Genesis, Symptoms, Diagnosis And Treatment
HIV Evolving 'Into Milder Form'
Monkeypox Outbreak: What To Know
Monkeypox, 202 New Cases Reported In Europe: How It Is Transmitted
What Are The Symptoms Of Monkeypox?
Bolstering Monkeypox Laboratory Testing In Africa
Source: