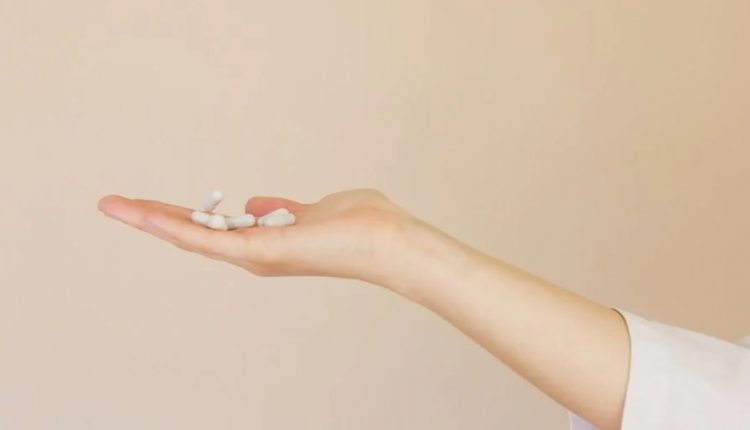 New anti-Covid pill on the way: Pfizer seeks approval for oral antiviral Paxlovid
Investigational oral antiviral drug Paxlovid 'reduces risk of hospitalisation or death by 89%'
Pfizer seeks approval for Paxlovid
Pharmaceutical company Pfizer has announced that it has applied for emergency approval of its investigational oral antiviral candidate, Paxlovid, for the treatment of Covid-19 in patients at increased risk of hospitalisation or death.
If cleared or approved, Paxlovid would be the first oral antiviral of its kind, a 3CL protease inhibitor specifically designed to combat SARS-CoV-2, potentially helping patients avoid serious illnesses that can lead to hospitalisation and death.
Pfizer's request is based on positive results from the Epic-Hr interim analysis, which enrolled non-hospitalised adults aged 18 years and older with Covid-19 and at increased risk of progressing to serious disease.
Data showed an 89% reduction in the risk of hospitalisation or death from any Covid-19-related cause in patients treated with Paxlovid compared to placebo within 3 days of symptom onset, with no deaths in the treatment group.
Similar results were observed within five days of symptom onset, while treatment-emergent adverse events were comparable between Paxlovid (19%) and placebo (21%), most of which were mild.
On the recommendation of an independent data monitoring committee and in consultation with the US FDA, Pfizer stopped further enrolment in the study due to the overwhelming efficacy demonstrated.
Paxlovid: submissions have begun in several countries, including the UK, Australia, New Zealand and South Korea, to be followed by planned submissions to other regulatory agencies worldwide
Pfizer president and CEO Albert Bourla said that "with over 5 million deaths and countless lives affected by this devastating disease globally, there is an urgent need for life-saving treatment options".
Bourla added that "the overwhelming efficacy achieved in our recent Paxlovid clinical trial, and its potential to help save lives and keep people out of hospital if licensed, underscores the critical role that oral antiviral therapies could play in the battle against Covid-19".

Pfizer's chairman and chief executive officer was quick to point out that "we are moving as quickly as possible to get this potential treatment into the hands of patients and look forward to working with the US fda on reviewing our application, along with other regulatory agencies around the world," he concluded.
Pfizer has initiated and will continue to invest up to approximately $1 billion of its own funds to support the production and distribution of this experimental treatment candidate.
Pfizer has also signed a voluntary licensing agreement with the Medicines patent pool (MPP) to help expand access, pending regulatory clearance or approval, in 95 low- and middle-income countries representing about 53% of the world's population.
Read Also:
Pfizer Licenses Its Anti-Covid Pill To Developing Countries
Europe, Ema Assesses New Data On Myocarditis After Pfizer And Moderna Mrna Vaccine
UK First Country To Approve Drug To Treat Covid: It's Called Molnupiravir
EU / Ema Gives Green Light For Emergency Use Of Merck's Anti-Covid Drug
Pill To Treat Covid Also From Pfizer: '89% Effective Against Hospitalisation Or Death'
Source: