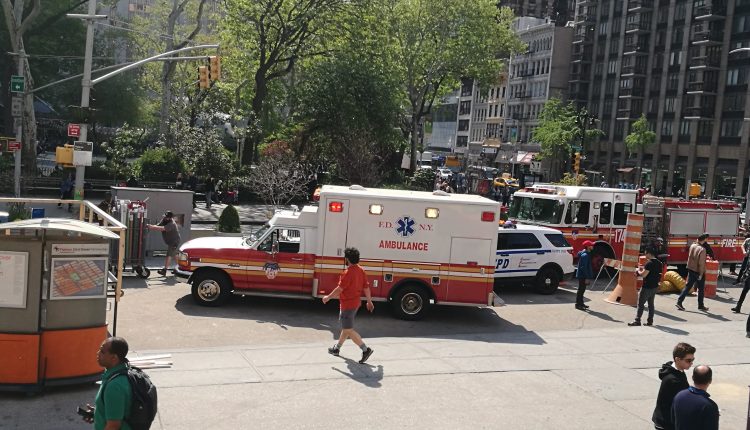 Tucson, Arizona: Ambulance driver shot in the head, two dead
In Tucson, Arizona, a shootout involved a team of firefighters, police officers and an ambulance crew: two people were killed and several injured
The police chief of Tucson, Arizona, called Sunday's incident "horrific"
Around 3:45 p.m., the Tucson Fire Department TFD received a call about a fire in East Irene Vista.
At the same time, an AMR ambulance was a few miles away in Quincie Douglas Park.
Emergency responders then rushed to the scene.
As they arrived, a movie-like dynamic (unfortunately), a man pulled up in an SUV and fired several shots from it, hitting the ambulance driver in the head and wounding the passenger in the arm and chest.
A crew member was able to raise the alarm and provided a description of the vehicle.
The EMT driving the ambulance is only 20 years old and is unfortunately in a critical condition.
The 21-year-old woman at his side is in stable condition.
The Tucson shooter then headed towards the firefighters and police, firing at them as well
The fleeing SUV then made its way to the site of the fire department, which, as mentioned, was responding to a house fire in East Irene Vista.

Again, the man began firing at the responders, and in addition to the firefighters, he also targeted neighbours: a TFD captain was shot in the arm, but is in good condition.
A 44-year-old man was hit in the head and died.
A second fatality is reported in the house fire, and Tucson Police Chief Magnus said that two or three children associated with the burned house are also wanted.
The investigation is ongoing.
Read Also:
Firefighters, History Of American-LaFrance Fire Engines Co
Mental And Physical Preparedness Of Firefighters: A Study On Resilience And Occupational Risk
USA, Calls 9-1-1 For Heart Attack And Steals Fire Department Ambulance
A Dam In Crisis: Thousands Residents Forced To Flee From Oroville, Butte County, California
Source: