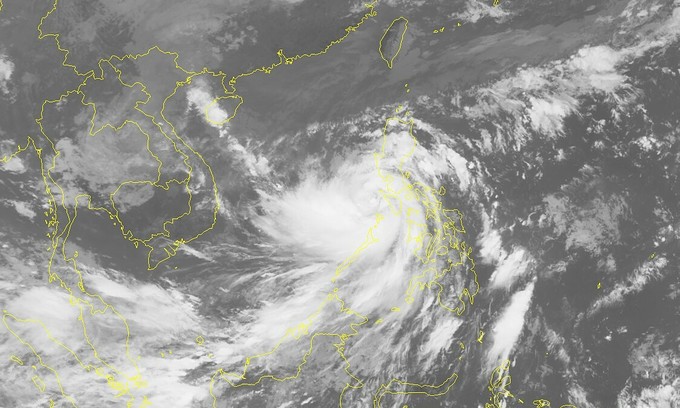 Typhoon Molave, Philippines and Vietnam: nine deaths and over a million displaced persons
Philippines and Vietnam on high alert: typhoon Molave, passing over the ocean, should increase its strength. The peak is expected in the next 24 hours.
In the Philippines, Manila had to record the deaths of 9 compatriots, 12 missings, and 70 thousand displaced persons.
Hanoi is evacuating 1.3 million inhabitants to the central regions.
Molave hit the coast of the Philippine archipelago on October 25, hitting over 900 thousand people.
Heavy rains flooded villages and cultivated fields, disrupting the electricity supply and razing hundreds of houses to the ground.
Two days after the beginning of the emergency, tens of thousands of people are still sheltered in reception centers.
Typhoon Molave, the concern of the Philippines
In the Philippines, there are currently nine victims, but according to the local Civil Protection [the National Disaster Risk Reduction and Management Council Ndrrmc], the balance could worsen in the coming hours.
Three people have died from drowning, surprised by the rapid rise in water levels.
At the moment there are also 12 people, most of them fishermen, lost after being swept away by sudden floods.
According to the rescuers, more than 70 thousand displaced persons are housed in 800 evacuation centers scattered throughout the archipelago.
The task force in Vietnam: Hanoi prepares to face Molave
Yesterday evening, the Prime Minister of Vietnam, Nguyen Xuan Phuc, spoke to the provincial leaders, asking them to be prepared for a sudden worsening of the situation.
In the northern sector of the central highlands of Vietnam, about 200 millimeters of rain will fall in a few hours.
Read also:
COVID-19 In The Philippines: New Record Of Coronavirus Cases Today
Resilient Cities In The Word! – The Water Management In Da Nang, Vietnam
MEDEVAC In Asia – Esecuzione Di Evacuazione Medica In Vietnam
Typhoon Haishen Could Hit The Philippines Tomorrow. PAGASA Is Monitoring The Hurricane