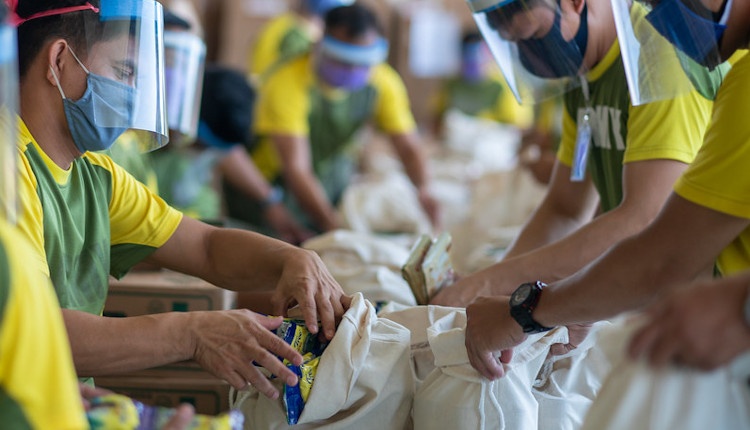 COVID-19 in the Philippines: new record of coronavirus cases today
Philippines records 2,833 new cases of COVID-19 today. The Health Minister declares cases have climbed and also the death toll. The WHO expresses its worry and issues a new report with very important information.
As Reuters reported today, the Health Ministry of the Philippines confirmed a new increase in COVID-19 cases (out of 291,789 total – WHO report) and a death toll of 5,091, the highest ever resched in the country.
COVID-19 in the Philippines: a new worrying peak in a few time
According to the last report by the WHO in the Philippines, the President has extended the declaration of a state of calamity throughout the country for one more year due to the coronavirus disease (COVID-19) pandemic, saying that while "significant strides have been achieved to strengthen the country's efforts to fight the spread of the virus, COVID-19 cases continue to increase in the country."
This extension would allow the national government, as well as local government units (LGUs), to continue using the "appropriate funds, including the Quick Response Fund, in their disaster preparedness and response efforts to contain the spread of COVID-19 in the Philippines."
The WHO continues reporting that, according to an infectious disease expert working for the government estimates that "the earliest time the Philippines would approve a COVID-19 vaccine for distribution would be in the second quarter of 2021 or the months of April to June."
On the other hand, the Philippines Department of Transportation (DOTr) declared it would "strictly enforce" protocols on physical distancing in public transport.
BELOW THE OFFICIAL REPORT OF THE WHO IN THE PHILIPPINES ON COVID-19 SITUATION
WHO PHL SitRep 54_COVID-19_22September2020