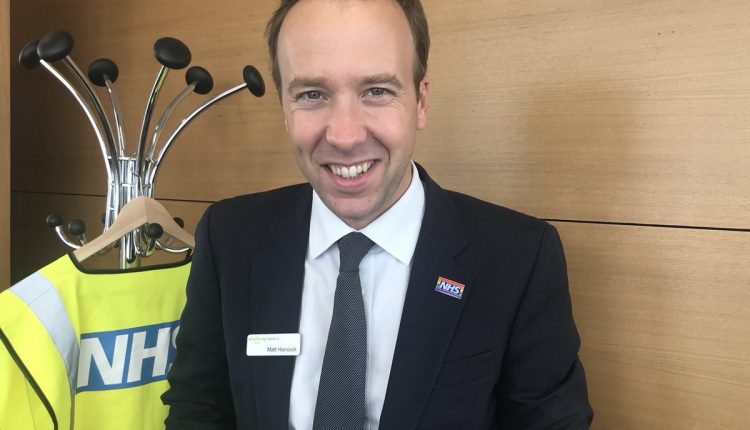 UK begins distributing COVID-19 vaccine: today is V-Day
From today in the UK, the Covid-19 starts to be a page of history. The Covid-19 vaccine is a reality. It 'arrived, on time, V-Day: the day that is the beginning of mass vaccination for British citizens.
People aged 80 and older, care home workers, and NHS workers who are at higher risk will be first to get the vaccine, though many of these groups may not get it until early next year.
V-day is now: the Covid-19 vaccine in the UK
Speaking just hours before the vaccine rollout begins, the Chief Executive of the NHS Simon Stevens said:
"Tomorrow is the beginning of the biggest vaccination campaign in our history, building on successes from previous campaigns against conditions: diseases like polio, meningitis, and tuberculosis.
"So in the meantime, we're going to have to continue to be very careful. But if we do that I think there's every chance that we will look back on tomorrow as marking a decisive turning point in the battle against coronavirus."
He cautioned that it will take "some weeks and months as vaccine supply becomes available for GPs and hospitals and pharmacists to reach all of the most vulnerable".
Health Secretary Matt Hancock tweeted: "As we begin rolling-out the first coronavirus vaccine tomorrow across the UK, I want to thank everyone working tirelessly on this. We are not there yet, but there is light at the end of the tunnel."
Huge thanks to @KingsCollegeNHS and all across the NHS who will be rolling out #coronavirus vaccinations.

We're not there yet but tomorrow's going to be a big step forward pic.twitter.com/d1Kx4ZVzIE

— Matt Hancock (@MattHancock) December 7, 2020
The UK has ordered 40 million doses of the Pfizer-BioNTech jab, enough to vaccinate 20 million people (because two doses are needed per person).
There are 800,000 doses in the first tranche, meaning 400,000 people will be vaccinated initially.
Read Also:
Great Britain Is The First Country To Authorize The Covid Vaccine: It Will Be That Of Pfizer
Covid, European Medicines Agency (Ema): "Decision On Two Vaccines By 29 December And 12 January"
COVID-19 In The UK, Prof. Powis (NHS): More Coronavirus Patients In Hospital Now Than At Start Of First Lockdown
Source: