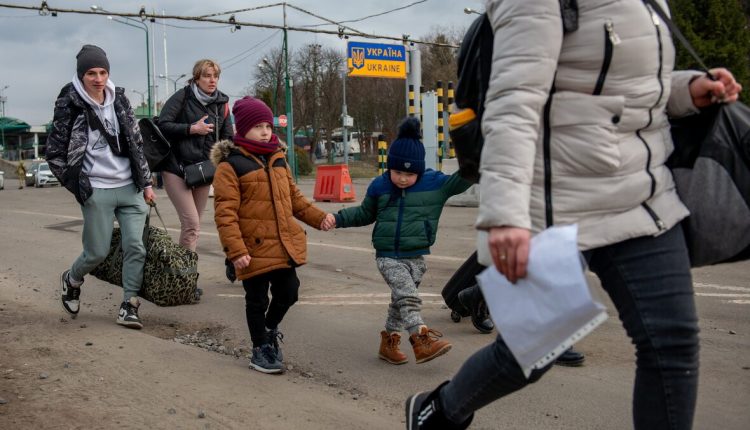 Ukraine, FDP NGO: "Romania's resilience is at risk with refugees
"Romania has so far taken in 140,000 refugees from Ukraine, of whom 51,000 are still in the country. These are huge numbers, but they are manageable thanks to a fantastic solidarity machine"
"The problem, however, is that while up until a couple of days ago people would stay two or three nights and then continue on to other countries, now many are deciding to stay and places are running out.
And soon it is feared that they will start arriving from Moldova as well".
Simona Carobene, president of Fdp – Protagonists in Education, an Italian NGO that has been present in Romania for years and that now, thanks to the partnership with the Avsi Foundation, has been able to support six associations, describes the situation citing Unicef data.
Carobene is currently travelling between the border areas and Bucharest to monitor the country's response since the arrival of people from Ukraine, especially women and minors, on 24 February, after the start of Russia's military offensive.
"The border posts are holding," the president reports.
"Tents and mats have been set up in camps and sports centres, schools, kindergartens. People arrive and rest for a few days.
They clear their minds and then continue their journey to Poland, Italy or Germany. After all, you can't sleep on the ground for long.
Fleeing the war in Ukraine, they are welcomed in Romania
Few of them apply for asylum on the spot, but according to Carobene, many people are now deciding to stay for longer periods, heading for big cities like Bucharest.
This," Carobene warns, "falls on the shoulders of the communities: the parishes, private homes or empty houses made available by private individuals.
But how much more can we afford to pay for food, gas, electricity, water and rubbish, at a time when the cost of living is rising?" she asks.
She confirms a commitment on the part of the State, which is active through its networks on the ground.
"It has also issued orders to reimburse the expenses of those who take in refugees and to guarantee the right to school for minors.
Ukraine, like many countries in this region, has a high number of orphans or divided families.

For obvious reasons they stay here".
In Galati, not far from the Black Sea and access point from Moldova and Odessa for an average of 3,000 people a day, "yesterday three buses of lonely minors arrived".
Carobene also mentions the question of aid: "It's all very well for governments, companies and NGOs to send food, clothes and other things.
But there are basic necessities that are not being provided for, such as fuel: petrol has reached 1.70 euro a litre,' in a country where the average monthly salary is less than 700 euro.
However, Carobene tries to look beyond the emergency and the many stories of suffering, reporting an encouraging element.
"The influx of refugees is matched by the influx of volunteers," he says.
"They are everywhere, filling the streets with cars and minibuses to bring people from the border areas to the reception centres.
Read Also:
Emergency Live Even More…Live: Download The New Free App Of Your Newspaper For IOS And Android
Ukraine Under Attack, Ministry Of Health Advises Citizens About First Aid For Thermal Burns
Ukraine Under Attack, Rescuers' Instructions To Citizens In Case Of Building Or House Collapse
Ukraine, Volunteers At The Border With Romania: "We Are Preparing For Refugees"
War In Ukraine, Ambulance Fitters On The Front Line: Validus Sends Emergency Vehicles To Kiev, Cherkasy And Dnieper
In Ukraine, The Ministry Of Health Explains What To Do With A Hypertensive Crisis In Wartime
Source: