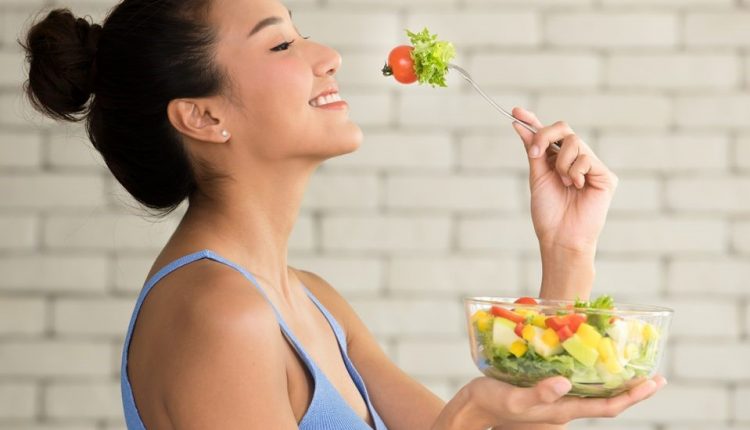 Mediterranean diet: why it is good for your health and the environment
The Mediterranean diet is a healthy and sustainable food model, based on the consumption of foods produced in the countries of the Mediterranean area and combined according to traditional recipes that are based on seasonality and are balanced and complete from a nutritional point of view through the combination of nutrients that are fundamental for the wellbeing of our organism
The Mediterranean diet, thanks to its variety and balance, is considered a preventive factor for various pathologies and ailments, which is why it is important to educate children on this type of diet so that it becomes a habit from an early age.
What is the Mediterranean diet
The Mediterranean diet (DM) is a dietary model that is based on biodiversity and is shared by countries bordering the Mediterranean Sea.
Each nation boasts different local dishes and culinary traditions, but they are united by dietary choices as opposed to those typical of northern Europe or North America.
In fact, the Mediterranean diet is based on a wide variety of seasonal vegetables and fruit, cereals and pulses, as well as fish, eggs, meat and the precious extra virgin olive oil (EVO).
The abundance of fresh food makes it particularly easy to compose balanced dishes.
The 'Healthy Plate' is an example of this: half composed of raw and/or cooked vegetables, the other half divided equally by a protein source of animal or vegetable origin and one of preferably whole-grain carbohydrates.
All seasoned with EVO, to taste you can add aromatic herbs that abound in the Mediterranean basin and possibly dried fruits and seeds.
In general, when we talk about diet, we do not mean a diet of deprivation, but a set of healthy food choices that contribute to psychophysical well-being.
The Mediterranean diet guarantees a correct intake of proteins, carbohydrates and fats, has a high intake of dietary fibre and a low glycaemic index.
55-60% of the Mediterranean diet includes the consumption of carbohydrates in the form of cereals, preferably whole grains, and 10-15% from proteins (divided in turn into 60% animal and 40% vegetable), only 10% of this diet is represented by simple sugars (excluding fruit).
Therefore, it is a type of diet suitable for any regime, whether it is normal, low-calorie or high-calorie.
The benefits of the Mediterranean diet
The Mediterranean diet is an important preventive factor when it comes to certain chronic degenerative diseases whose incidence is increasing in our country, such as diabetes, obesity and metabolic syndrome, cardiovascular and osteoarticular diseases, and cancer.
The increased incidence of these ailments is partly caused by a departure from traditional Mediterranean eating habits.
The frenetic lifestyle that characterises our society and our working rhythms often forces us to consume pre-packaged food or to resort to restaurants, bars and canteens more than we should.
In addition, the increased availability of foods outside the traditional model can also sometimes lead to nutritional imbalances.
The benefits of DM are mainly attributable to some of its components such as monounsaturated fatty acids (especially oleic acid from olive oil), dietary fibre from vegetables, fruit and pulses, and antioxidants that colour fruit, vegetables and red wine (such as bioflavonoids).

Last but not least, the gratification of the palate that also makes the Mediterranean diet a valuable ally of the figure.
The Mediterranean diet, being able to draw on a wide variety of foods, helps to prepare, even quickly, many different and colourful dishes in all seasons, without boredom setting in.
Seasonality and sustainability: why they are important
Choosing to buy fruit and vegetables in season has several advantages.
It ensures food biodiversity that is important for ensuring everything our bodies need to stay healthy.
This is because the vegetable and fruit consumed in its natural ripening period ensures maximum content of vitamins, minerals and antioxidants that are useful precisely at the time of year when it grows; therefore, it will also be tastier, more colourful and more fragrant.
Last but not least, seasonal produce is often cheaper.
Besides being an advantage for us, then, seasonality also respects the environment, ensuring crop rotation and the production of different vegetables in each area, considering the biodiversity of the territories.
Respecting seasonality, therefore, is a particularly important element of our food choices that, if possible, we should never give up.
As we have said, an important part of the Mediterranean diet is represented by cereals, legumes and vegetables, which require less use of natural resources and greenhouse gas emissions than foods of animal origin.
A lower environmental impact is also due to the portion size of the Mediterranean tradition, which tends to be moderate, and to the consumption of many fresh and unprocessed (or at least with limited processing) foods.
Read Also:
Emergency Live Even More…Live: Download The New Free App Of Your Newspaper For IOS And Android
In Search Of A Personalised Diet
The Diabetic Diet: 3 False Myths To Dispel
Why Is Everyone Talking About Intuitive Eating Lately?
Mindful Eating: The Importance Of A Conscious Diet
Short Bowel Syndrome: Causes, Therapy, Diet
Source: