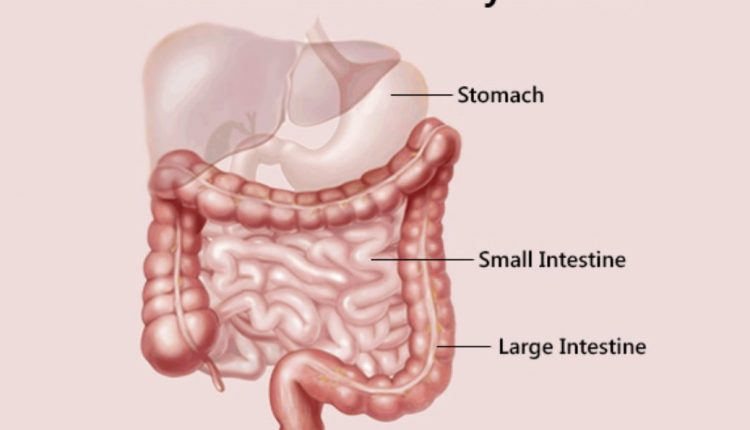 Short bowel syndrome: causes, therapy, diet
Short bowel syndrome (short bowel syndrome or 'SBS' or 'short gut') is a condition characterised by malabsorption due to intestinal insufficiency frequently caused by a congenital defect, intestinal infarction or extensive surgical resection of the intestine (post-surgical short bowel)
The condition has a prevalence of 1-9/100000 and results in a functioning small intestine less than 200 cm long.
The congenital defect short bowel syndrome affects the paediatric age group while the other types of short bowel mainly affect adults.
Since the jejunum is the main site of digestion and absorption of most nutrients, a jejunal resection leads to the loss of an area of absorption, significantly reducing its function: malabsorption of fats, fat-soluble vitamins and vitamin B12 occurs, resulting in malnutrition, and unabsorbed bile acids in the colon cause secretory diarrhoea.
Short bowel syndrome, depending on the cause, can be distinguished into two basic types
congenital short bowel syndrome: the defect is already present at birth;
secondary short bowel syndrome: the defect is not present at birth and arises later.
Secondary short bowel syndrome is generally caused or facilitated by:
extensive surgical resection, usually when more than two-thirds of the length of the small intestine is removed (post-surgical short bowel);
Crohn's disease;
intestinal mesenteric infarction;
actinic enteritis;
intestinal neoplasms;
repeated intestinal trauma;
intestinal volvulus.
Symptoms
Symptomatology depends on the length and residual function of the remaining small intestine.
Symptoms and signs are generally
even severe diarrhoea
malabsorption of vitamin B12 and fat;
nutritional deficits;
abdominal pain;
malnutrition by default;
anorexia (weight loss);
dilatation of the intestine;
altered motility;
floating, greasy, foul-smelling stools.
NOTE: Severe diarrhoea and malabsorption of bile acids occur when a length of ileum of 100 cm (1 metre) or more is resected.
Possible complications of short bowel syndrome are severe malnutrition by default and anorexia (weight loss)
Resection of the terminal ileum and ileocecal valve may predispose to bacterial overgrowth with a higher risk of infection.
In some cases, intestinal occlusion, intestinal ischaemia, intestinal infarction and death of the patient may result if normal vascularisation is not quickly restored.
Diagnosis
The diagnosis is suspected on the basis of the anamnesis and objective examination and is mainly confirmed by radiological investigations such as abdominal X-ray and CT scan.
Therapy
Treatment consists of combating the diarrhoeal manifestations (with the administration of loperamide or similar, alternatively cholestyramine 2-4 g to be administered only after meals).
Acid gastric hypersecretion may develop, which inactivates pancreatic enzymes; for this reason, most patients take anti-H2 or proton pump inhibitors.
Intestinal transplantation is recommended in patients who are not candidates for long-term total parenteral nutrition and in whom no adaptation is achieved.
Post-surgical short bowel therapy

In the immediate postoperative period, diarrhoea is typically severe with significant electrolyte loss.
Patients usually require total parenteral nutrition and intensive monitoring of fluids and electrolytes (including Ca and Mg).
An iso-osmotic PO solution of Na and glucose is slowly introduced in the postoperative phase when the patient stabilises and his faecal output is < 2 L/day.
In patients with extensive resection (< 100 cm of jejunum remaining) and those with excessive fluid and electrolyte loss, lifelong total parenteral nutrition is required. Patients with > 100 cm of jejunum remaining may have adequate nutrition through oral feeding.
Read Also:
Emergency Live Even More…Live: Download The New Free App Of Your Newspaper For IOS And Android
Vomiting Blood: Haemorrhaging Of The Upper Gastrointestinal Tract
Pinworms Infestation: How To Treat A Paediatric Patient With Enterobiasis (Oxyuriasis)
Intestinal Infections: How Is Dientamoeba Fragilis Infection Contracted?
Gastrointestinal Disorders Caused By NSAIDs: What They Are, What Problems They Cause
Intestinal Virus: What To Eat And How To Treat Gastroenteritis
Train With A Mannequin Which Vomits Green Slime!
Pediatric Airway Obstruction Manoeuvre In Case Of Vomit Or Liquids: Yes Or No?
Gastroenteritis: What Is It And How Is Rotavirus Infection Contracted?
Recognising The Different Types Of Vomit According To Colour
Compensated, Decompensated And Irreversible Shock: What They Are And What They Determine
Brain Hemorrhage: Causes, Symptoms, Treatments
Drowning Resuscitation For Surfers
Bleeding In Trauma Patients: Tranexamic Acid (TXA) Has Minimal Effect In Stopping Bleeding
Internal Haemorrhage: Definition, Causes, Symptoms, Diagnosis, Severity, Treatment
The Physiologic Response To Bleeding
Gastrointestinal Bleeding: What It Is, How It Manifests Itself, How To Intervene
Source: