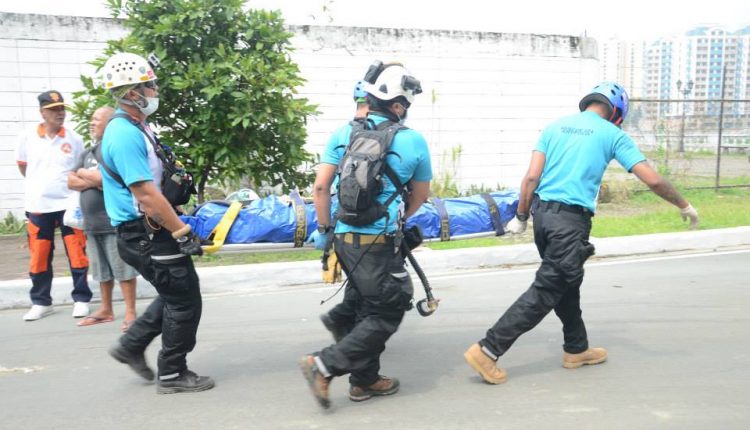 EMS: reported as vehicle accident but turns out to be shooting incident
Paramedic safety is mandatory. But there are many situations where aggressions are challenging to prevent. The #AMBULANCE! community started in 2016 to analyse different situations.
The primary goal is to make safer EMT and Paramedic shift, thanks to better knowledge. Start reading, this is a #Crimefriday story to learn better how to save your body, your team and your ambulance from a "bad day in the office"! Unpredictable EMS: reported as a vehicle accident but turns out to be shooting incident.
EMS shooting incident: the importance of paramedic safety
Interoperability is an important element during emergency missions. However, it can happen to get a wrong alert on a critical situation. The message is important to be transmitted, and if communicated wrongly, it can compromise health providers' life. This is what happened in the Philippines some years ago to an EMT during a dispatch for a car accident.
It was around 7pm, August 25, 2016 when our communication officer received a call from a bystander, saying that a motor vehicle accident occurred, involving a multicab and that is the only information that was able to get from the caller. As a Team Leader, we rushed to the scene and we informed the Police Station that an accident occurred at Maharlika Highway, Brgy. Masin Sur, together with my 3 ERT Member. So we rushed to the scene and a white multicab hits a waiting shed. After securing the area and putting vehicles in safe, there was severe traffic because of an ongoing road repair.
I assessed the victim's consciousness: he is unresponsive. But there is still a pulse with 65 % O2 Saturation. And as I checked his head there was something like a bullet hole on his cheek. One guy approached us and told that they heard a 3 rounds of bullet fired unto the victim.

I backed out a little bit and thinking about what to do, and I've heard the police siren on the way. I waited for them and eventually informed them that it was a shooting incident that turned into a vehicle accident. I told them that the patient still had a pulse and we need to extricate him and to transfer him to a nearby hospital. He gave us a signal, so I told my team to proceed with side extrication. After 20 minutes, we were able to transfer the victim to the hospital, but unfortunately, they declared the victim's death on arrival.

The police followed us at the hospital to verify the identity wherein he had on his wallet. Later on, some relatives came and they identified who the victim was. Most killings in our town now is associated with drugs, but someone says that in this case, it might be a mistaken identity.

Many members of our team are nurses but we are not allowed to give any pre-hospital medication. So far we only have a BLS Team and no ALS Team yet. Since our ERT are so young we are aiming next year to institutionalized it.

After the incident, we made an evaluation and there are lapses on our side. We should make investigation through when receiving a call, and also upon arriving at the scene. Since there are so many people gathered in the area we assumed it is safe. Most of the time if we knew that the report is a shooting incident, we really do wait first for the police to call us if they need our service, but since the report is a vehicular accident, we just proceed as common guidelines.  We must let the police comes first so they can secure the scene, instead.
What lacks in our situation now is the Emergency Response Protocol that until now our superiors haven't done it yet despite numerous efforts informing them to have one. With regards to the incident due to lack or minimal information, our team have gathered from the caller. We were not able to establish scene safety because we came first before the police and only to found out that the vehicle accident is only the result from gun shooting incidents. Proper coordination with other agencies must always be observed.

Last 2 weeks, we were lucky to attend a Basic Incident Command System and we discussed the problems we have encountered in the field just like this case . Now, our Research & Planning staff is preparing the Operation's Manual in order for us to work effectively & professionally. I am hoping that our concern with the Protocol and MOA with other agencies will be tackled in that manual.
What I've learned in giving reviews to my students is to make sure that all details must be given by the presentor.

There are different points of view and different situations based on technicality and cultures. I've learned a lot and maybe I missed some points on my reviews, but I'm sure there are other 2 reviewees who may help also determine their case study.
Even if the life of every healthcare provider is at stake, you can see how dedicated and courageous it is to uphold what is right in order to save lives and committment to our profession. I do hope that the International Standard or Protocol will be observed by every country. Especially here in the Philippines. Also because it's only in the Philippines that we send EMT's to other countries like Middle East. We do hope to have that law passed and we need other countries to help us in upgrading our skills and talents.