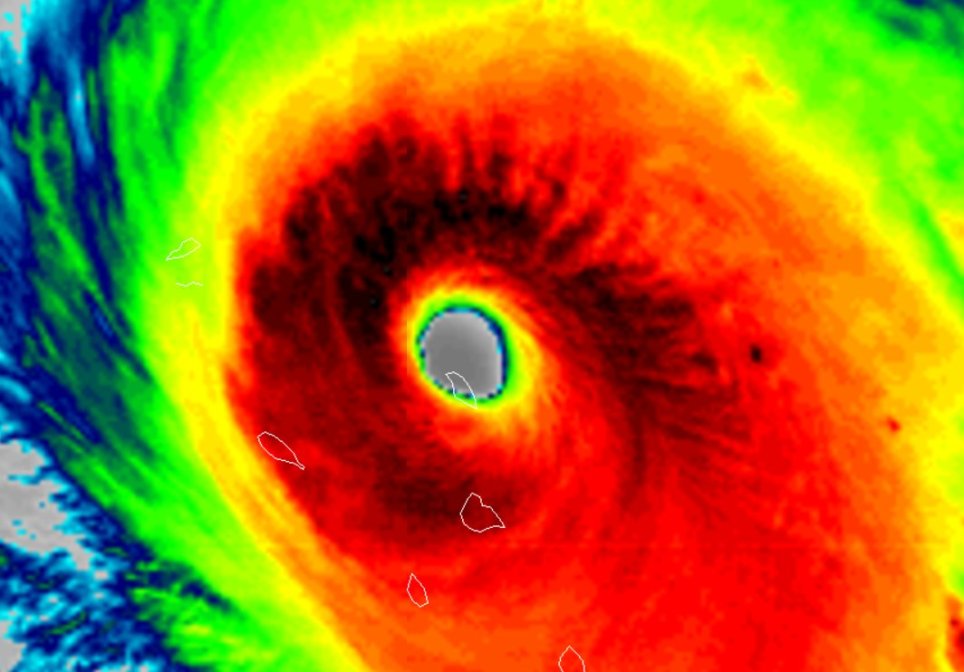 Hurricane Irma is the most powerful Atlantic Ocean hurricane in recorded history, actually. It made its first landfall in Barbuda and St. Martin, on the north-east Caribbean. There are no comunication with the islands, at the moment. Following the NOAA Hurricane Center bullettin, the eye of the storm passed over Barbuda at around 1.47am. Residents said over local radio that phone lines went down. Next step in the Irma move will be the northern coast of Puerto Rico, Haiti, Cuba and then, on saturnday, the hurricane could land on Florida.
Heavy rain and howling winds raked the neighbouring island of Antigua, sending debris flying as people huddled in their homes or government shelters. Officials warned people to seek protection from Irma's 'onslaught' in a statement that closed with 'May God protect us all'. In Barbuda, the storm ripped the roof off the island's police station forcing officers to seek refuge in the nearby fire station and at the community centre that served as an official shelter. The Category 5 storm also knocked out communication between islands. Midcie Francis of the National Office of Disaster Services confirmed there was damage to several homes but said it was too early to assess the extent of damage. The storm had maximum sustained winds of 185mph, according to the Hurricane Centre. It said winds would fluctuate slightly, but the storm would remain at Category 4 or 5 strength for the next day or two. The most dangerous winds, usually nearest to the eye, were forecast to pass near the northern Virgin Islands and near or just north of Puerto Rico on Wednesday.  Many homes in Antigua and Barbuda are not built on concrete foundations or have poorly constructed wooden roofs.  President Donald Trump declared emergencies in Florida, Puerto Rico and the US Virgin Islands, and authorities in the Bahamas said they would evacuate six southern islands.
NOAA BULLETTIN:
Irma is a potentially catastrophic category 5 hurricane and will bring life-threatening wind, storm surge, and rainfall hazards to portions of the northern Leeward Islands, including the Virgin Island and Puerto Rico today. A hurricane warning is in effect for the northern coast of the Dominican Republic, the southeastern Bahamas, the Turks and Caicos, and portion of Haiti, with a hurricane watch in effect for the central Bahamas and much of Cuba.  Irma is likely to bring dangerous wind, storm surge, and rainfall to some of these areas tonight through Friday.
Irma could directly affect the remainder of the bahamas and cuba as ab extrenekt dangerous major hurricane later this week. Residents in these areas should monitor the progress of Irma and listen to advice given by officials.
Direct impact from wind, storm surge, and rainfall are possible in the Florida Keys and portions of the Florida Peninsula beginning later this week and this weekend. However given forecast uncertainly at these time ranges, it is too soon to specify the location and magnitude of these impacts.