Ambulance motorcycle services: preparedness in case of traffic jam
MHC has created an innovative project in India. They can reach the international ambulance standard time of dispatch using bikes for immediate care of the patient, avoiding traffic jam problems. The right way for performing an accurate medical intervention is using the best vehicle for arriving as soon as possible on the target. The results of the study in our article.
Standstill is not an option during an emergency, and ambulance services know that problem. How to perform a first aid activity with an EMT or a Paramedic during a rescue mission? You cannot be stuck for hours with your ambulance in case of a call for a cardiac arrest or a trauma injured person.
Traffic congestion is one of the main problems in India and Asia, and the most important thing is being ready to face thousands of commuters blocked in the highway. If you are an emergency provider, you have to win this challenge.
Traffic congestion in populous cities is a routine affair.
Kolkata, India, has an average one-way travel time of 71.05 minutes. Narrow lanes, lack of traffic sense, faulty traffic signals and absence of footpath make this city horrible for drivers. And a nightmare, for ambulance drivers. Mumbai, Gurugram and Delhi are not in a better situation: all these cities have travel time that rise up 53 minutes.
What could be done to get rescue over that? Motorcycle ambulance is the answer
4 minutes of delay in traffic jam reduces the survival rate from 70% to 7%, WHO report. Category 1 calls (life-threatening situations) must have an ambulance in 7 minutes on average, and respond to 90% of Category 1 calls in 15 minutes (source Nuffield Trust). How to respond to international guidelines for an advanced EMS service in a difficult environment?
Reduce the countless lives lost in India linked to delays in accessing first medical assistance is possible. The first problem is giving the ambulance service assistance nearly to the international standard times. EMS service has used an innovative service: A bike ambulance to avoid the traffic jam problem. The idea came from Europe by other EMS services, but India has decided to create distinctive motorcycle equipment. Small but also complete with all the preparedness for giving assistance for hours.
First Responder Bike Ambulance: a bolstering hope for Indian patients
The bike driver must be a skilled paramedic with all the necessary for a life-threating intervention. The equipment of the bike is realized by the international EMS manufacturer Spencer, with only AIS 125 certified medical devices. The Max Healthcare Service (MHC) who perform this kind of solution in Delhi has studied 3 different steps for improving the outcomes. MHC is the 1st Organisation in Delhi/NCR to have launched Bike First Responder with all medical Equipment along with ALS trained Bike Paramedics who can handle any critical situation and would be able to save a life. Motorcycle Ambulance is equipped with AED (enable to send a basic ECG to the doctor), mechanical suction unit, oxygen tank, SPo2, and an ALS backpack.
The two-wheeler paramedic service was identified as a potential solution for the life-threating situations. MHC plan to reach the patient's site within 16 minutes and stabilise the patient with ALS medical care. The pilots were planned with 2 bikes sourced from existing hospital fleet to limit costs, resulting in a 30% lower cost. Bikes were strategically deployed at two locations with highest call flows. The service was made free for patient calling in to reduce decision-making time and make dispatch faster.
Bikes were equipped with AIS 125 compliant equipment list with added provision of AED machines to manage more critical case;
Paramedics were provided with hands-free gear to connect with ER physicians while handling the situation;
Paramedics were specifically shortlisted through an assessment process and trained by hospital ER;
There are also many other steps to introduce for making the Bike Ambulance faster and reliable.
Technology can be the brain of this revolution for the Indian EMS service.
We can start from the case-report to highlight the benefit of that solution. Thanks to the medical device by Spencer, the bike is easy to use in the traffic jam. Mumbai, National Capital Region, is the 2nd most populous urban area in the World, 35 Mn population within 10 Km radius from any Max Hospital. Request form authority was to ensure a 30 min reach (on house calls) in such situations.
The results? 14 minutes reach times, 206 lives saved thanks to defibrillation and ALS guidelines applied on time.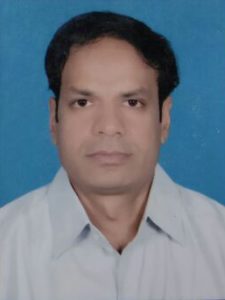 The service has been implemented by a remote vital monitor service, with a live feed of patient ECG data to the doctor for immediate medical advice. It is the first time that India experiment a direct link between paramedics and physicians, to set the operation that can better increase the life chance of survival.
But it's not the end of this trial. Max Health Care also provides a third step to enhance customer experience and set a pathway to improve again. Using a Google map link sent to the customer's smartphone, the patient and his parents can track the ambulance position. This information can reduce the stress in the caller. Measuring the customer satisfaction the data increase from 70% in 2017 to 93% in 2018.
This improvement cannot be realized without other significant activity. First of all, assuring a complete report service for the A&E. It is the future strategy for a 100% paperless documentation. Max Healthcare has worked on reducing the dispatch from a 5 step procedure to a 2 step procedure. This can reduce the time of mission approval from 7 to 3 minutes.
The introduction of bike ambulance will also have an important impact if the EMS service plans a strategic relocation with adequate medical equipment & trained staff to surpass heavy traffic and provide initial care.