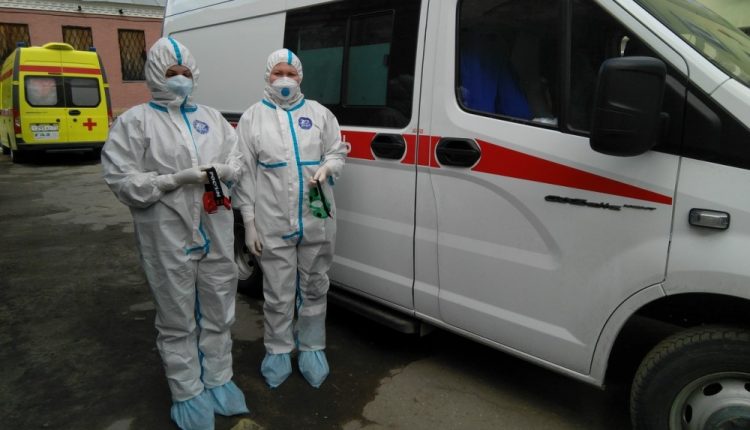 Russia, Covid variant Omicron streamlines recruitment procedures for ambulance doctors
Russia is facing the peak of the third wave of the Covid pandemic. This has affected the recruitment procedures for ambulance doctors: a specialisation in emergency medicine is no longer required, but a medical degree is sufficient
In the context of the spread of the omicron strain of coronavirus, the Ministry of Health of the Russian Federation expanded the list of positions that health workers and students can obtain without a specialist certificate and accreditation certificate, as well as without a specialist specialisation. It has become easier to find work in ambulance teams and COVID-19 counselling centres.
DO YOU WANT TO KNOW RADIOEMS? VISIT THE RADIO RESCUE BOOTH AT EMERGENCY EXPO
Russia, it has become easier to find work in ambulance teams and COVID-19 counselling centres
The position of ambulance doctor can be filled by specialists who graduated from medical school after 1 January 2017 in general medicine and paediatrics.
The brigade can now also include persons attending final courses of secondary education in the specialty "General Medicine" and higher education in one of the specialties of the "Clinical Medicine" and "Nursing" groups.
The medical registry of the COVID-19 remote consultation centre can now also work for students at medical universities who have completed three courses in the specialities "clinical medicine", "health sciences and preventive medicine", as well as receiving secondary medical education and higher education in the final courses in one of the speciality groups "clinical medicine".
TRAINING: VISIT THE BOOTH OF DMC DINAS MEDICAL CONSULTANTS IN EMERGENCY EXPO

Ambulances in Russia: all specialists are required to take short-term retraining courses of 36 hours
The ordinance, as amended, is still valid until 1 July 2022.
On 2 February 2022, Health Minister of the Russian Federation Mikhail Murashko announced an "unprecedented" burden on primary care, an increase in admissions due to the spread of COVID-19.

"Primary care physicians are working with an unprecedented workload, sometimes they get sick themselves, so additional staff, including students, are now the resource involved in providing medical care," he said.
A similar mobilisation was carried out in the Ministry of Health in 2020, when it was allowed to attract non-core specialty health workers, as well as those who did not receive leave, to infectious disease hospitals.
The measure was extended twice: the last time the deadline for its action was 1 July 2022.
At the same time, the Ministry of Health tried to solve the shortage of personnel for the mass vaccination of the population against COVID-19 and in July 2021 allowed the involvement of people with higher medical training in the specialties "dentistry" and "paediatrics" for the examination of patients before vaccination without passing the accreditation of a specialist.
Read Also:
Emergency Live Even More…Live: Download The New Free App Of Your Newspaper For IOS And Android
HEMS In Russia, National Air Ambulance Service Adopts Ansat
EMERCOM Of Russia Calls To Equip Houses With Fire Detectors
Russia, EMERCOM Tests Floating Crawler For Firefighters And Rescuers
Source: