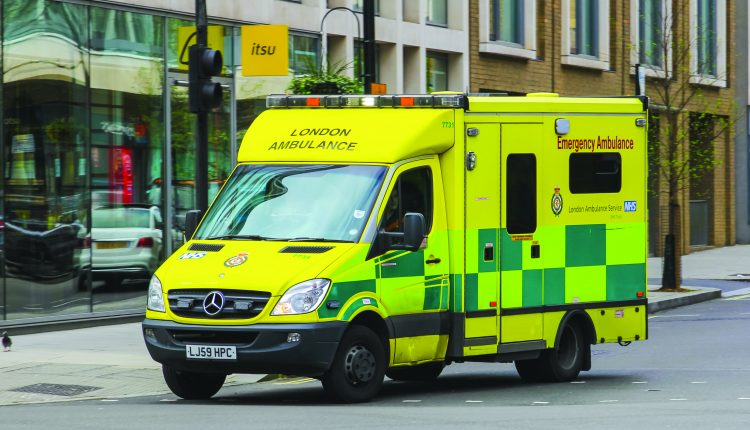 UK, hydrogen ambulance wins share of government funding
Hydrogen ambulance in UK: the winning designs in the Department for Transport's research and development competition, including a zero-emission ambulance with a hydrogen-powered range externder, have received £20 million in government funding
Hydrogen-powered ambulance, rescue must also be green in UK
Transport secretary Grant Shapps said: "Ahead of major climate summit COP26 this year, investment in exciting projects such as these is key to making the switch to electric vehicles more attractive for drivers than ever before.
"Not only will they propel us further towards our net-zero ambitions, they will also help harness some of the brightest talent in the UK tech industry, encouraging businesses to become global leaders in EV innovation and creating jobs as we build back better."
The funding, awarded to 62 EV projects, aims to unlock some of the biggest barriers to EV ownership by providing "ground-breaking" solutions, says the DfT.
It has also launched a project to find an iconic British design for public chargepoints, which could see our charge points become as recognisable as a red post box or a black cab.
The resulting design is set to be unveiled at COP26 in Glasgow this November.
Silviya Barrett, from Campaign for Better Transport, said: "Innovations like the ones announced today can help stimulate demand and grow British manufacturing in this vital industry.
"Coupled with measures to improve the public transport network and encourage its use, we can start to truly tackle carbon emissions, air pollution and congestion and move towards a greener, fairer recovery."

Previous research and development funding from the Office for Zero Emission Vehicles (OZEV) has supported the UK's first solar electric forecourt in Braintree, Essex.
Read Also:
Germany, Hanover Fire Brigade Test Fully Electric Ambulance
First Electric Ambulance In The UK: The Launch Of The West Midlands Ambulance Service
UK, South Central Ambulance Service Unveils First Fully Electric Ambulances
Toyota Tests World's First Hydrogen Ambulance In Japan
UK, Assaults On Rescuers On The Rise: Bodycams On Ambulance Crews In Devon
Source: