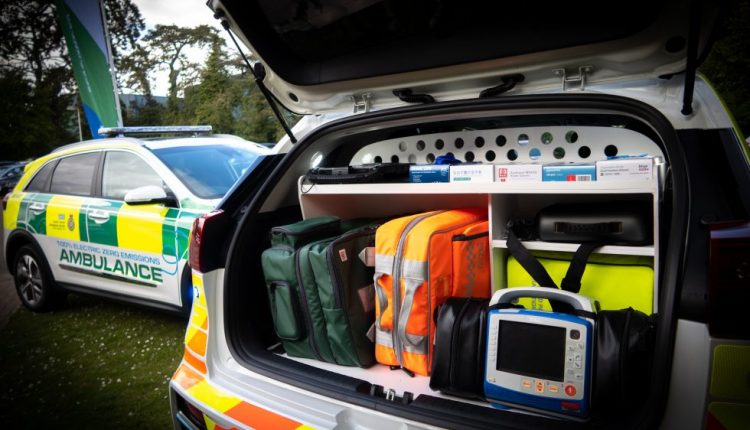 UK, South Central Ambulance Service unveils first fully electric ambulances
The Berkshire (UK) emergency ambulance service, South Central Ambulance Service, has unveiled two full electric ambulances
These are two Kia e-Niro cars, which SCAS management say will enable them to reach patients quickly and efficiently while reducing environmentally harmful carbon emissions.
Read Also: First Electric Ambulance In The UK: The Launch Of The West Midlands Ambulance Service
Full electric ambulances, Charles Porter, Director of Finance at SCAS, said:
"I am delighted that these first two fully electric, zero emission emergency response vehicles will shortly be introduced to our operational fleet.
I would like to thank everyone in the project team for their determination and commitment to delivering this significant step in our strategy to continually reduce our environmental impact.
As an organisation, we operate over 1,300 vehicles to deliver our services so being able to move to fully electric vehicles will be vital in order to deliver our environmental goals.
We are key partners in national projects to deliver zero emission emergency vehicle fleets and we are already exploring how we can bring electric vehicles into our emergency ambulance and patient transport service operations."
SCAS began looking at electric vehicles over 18 months ago but at that time there were only a limited number of manufacturers in the market and the driving range of the models available wasn't quite what was needed for an emergency response vehicle.
Fast forward to 2021 and with a greater number of vehicles available for testing, combined with further advances in electric motoring technology, it became clear that everything the Trust needed could now be delivered.
Read Also: Electric Ambulance: ESprinter Presented In Germany, The Result Of Cooperation Between Mercedes-Benz Vans And Its Partner Ambulanz Mobile GmbH & Co. KG Of Schönebeck
Nick Lambert, Head of Education – Driving at SCAS, said:
"We tested quite a few electric vehicles and the Kia eNiro came out on top every time as an all-round, versatile option for what we were looking for in our emergency response vehicles.
Our staff will require extra training before taking the Kia eNiro out on the road.
Electric vehicles perform slightly differently from traditional vehicles.
We'll need to train staff in how much more responsive they are in terms of acceleration and how to drive using regenerative braking which allows us to regain energy whilst the vehicle is moving to extend its range."
The Kia eNiro has a manufacturer's driving range of up to 282 miles on a single charge – well within the estimated 90-100 miles that an emergency response vehicle will cover in an average 10-hour operational shift.
Charging points are available at the Trust's ambulance stations, as well as local hospitals, so the vehicles can easily be topped up if needed whilst on standby.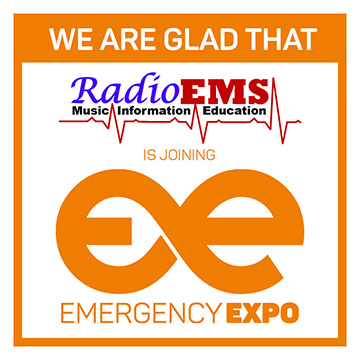 Read Also: Germany, Hanover Fire Brigade Test Fully Electric Ambulance

About electric ambulances Gregory Edwards, Vehicle Commissioning Unit Manager, South Central Fleet Services, said:
"It was really exciting for my team and I to be given the opportunity to design the vehicles from the ground up, taking them from a standard electric road vehicle to an emergency response vehicle.
There were a number of challenges we had to overcome, including ensuring the additional electric systems needed in an emergency vehicle wouldn't drain the battery, emergency light fittings, weight and space limitations, but we're really pleased with the end result and our operational colleagues can't wait to get behind the wheel and take them out to help our patients."
As fully electric, zero emission vehicles, there are also a number of additional benefits the Kia eNiro will bring to ongoing fleet costs.
With no internal combustion engine in the vehicle there is a significant reduction in moving parts required, no oil or filter changes needed, less waste produced, reduced downtime for the vehicles to be off road and an estimated 25% reduction in overall maintenance costs compared to a petrol or diesel vehicle.
The UK Government's Road to Zero strategy is a commitment for all new cars and vans to be effectively zero emission by 2040.
The introduction of the first two electric emergency response vehicles into the SCAS emergency fleet is a significant step forward in the Trust's own Green Strategy which aims to deliver a 50% reduction in CO2 emissions by 2030.
These first two electric vehicles will be based at the Trust's Oxford City resource centre as part of an initial pilot study.
Once the anticipated performance, cost and environmental benefits have been proven under normal operational conditions, it is expected that further electric response vehicles will be rolled out to all areas that South Central Ambulance Service covers.
Read Also:
Allison Transmission And Emergency One Formalize Collaboration On Electric Axle Integration
EMTs In The UK: What Does Their Work Consist Of?
UK, British Thoracic Society Calls For RSUs (Respiratory Support Units) In All NHS Hospitals
Attacks On Rescuers, Ambulance Chasing In The UK Too: SWASFT Statistics
Nissan RE-LEAF, The Electrical Response To The Consequences Of Natural Disasters / VIDEO
Source: