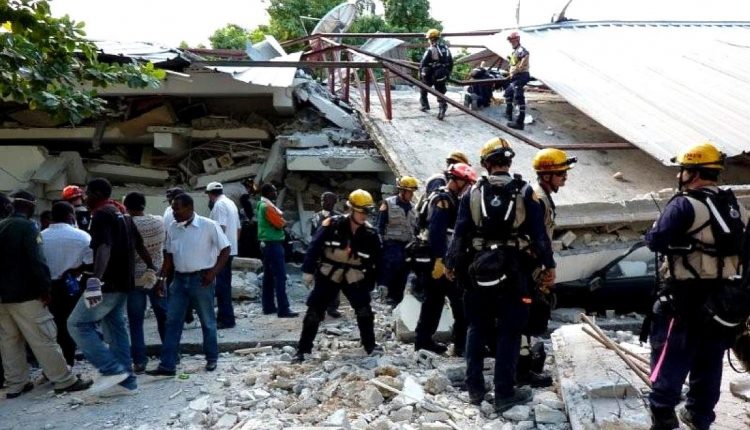 Earthquake in Haiti, more than 1,300 dead. Save the Children: "Hurry up, help the children"
Haiti has been hit by a terrible earthquake: Save the Children is on the front line to respond to the population's most urgent needs as tropical storm Grace approaches the island
Haiti is in a race against time to provide emergency aid to the children and families most affected by the 7.2 magnitude earthquake that shook the western Caribbean country on Saturday
The earthquake killed at least 1,300 people and injured thousands.
Save the Children is on the front line to respond to the population's most urgent needs as Tropical Storm Grace approaches the island.
Haiti, the earthquake has razed thousands of buildings and destroyed one of the main access bridges to the worst affected area
Save the Children, which has been fighting to save children at risk and ensure their future for over 100 years, is assessing the greatest needs in the affected areas of Les Cayes and Grand-Anse in order to intervene promptly according to priorities.
Leila Bourahla, Save the Children's director in Haiti, said that "the further loss of life and destruction in these hours is heartbreaking in a country already in dire straits.
Our field workers in the affected areas report thousands of children and families sleeping rough because their homes have been destroyed or they fear aftershocks.
They are exposed to the risk of violence or abuse and the provision of safe shelters is the most urgent need.
There is also an immediate need for food and clean water to avoid the risk of disease.

Bourahla added that "we are currently using our emergency stocks to provide immediate assistance to 250 affected families.
We are distributing basic aid and baby kits to the families, and we are providing economic support, child protection and safe educational spaces, health and nutrition, and psychosocial support.
The director of Save the Children in Haiti also explained that "together with other international and local humanitarian organisations, we are committed to providing assistance to those who need it most, also in anticipation of Tropical Storm Grace, which is approaching and will probably also affect the areas affected by the earthquake with heavy rainfall, complicating search and rescue operations," she concluded.
Read Also:
Haiti: A 7.2 Magnitude Earthquake Devastates The Country. Civil Defence: At Least 225 Dead
Earthquake Bag, The Essential Emergency Kit In Case Of Disasters: VIDEO
Earthquake, Magnitude 6.3 In Greece. Also Felt In North Macedonia, Kosovo, Montenegro, Italy
Coronavirus Emergency, Indignation In The US For The Expulsion Of 68 Haitians From The Country
Source: