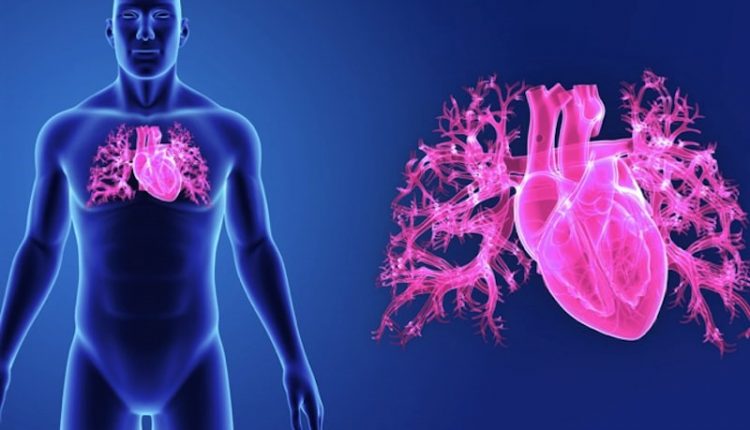 Atrial fibrillation ablation: what it is and how to treat it
What is atrial fibrillation ablation? Atrial fibrillation is a cardiac arrhythmia characterised by rapid, non-rhythmic atrial activity, with loss of atrial contraction
Loss of contraction leads to the possibility of areas of stasis within the cardiac chambers with the risk of clot formation and the consequent need for chronic anticoagulant therapy.
Lack of atrial contraction can also reduce the total efficiency of the heart pump and consequently reduce the ability of patients to tolerate exercise.
Thus, although this rhythm is perfectly compatible with life, atrial fibrillation can lead to major limitations in the quality of life of at-risk patients.
Possible causes of atrial fibrillation include heart valve defects or congenital heart defects, drug, caffeine, tobacco and alcohol consumption, sleep apnoea, hyperthyroidism or other metabolic imbalances.
CARDIOPROTECTION AND CARDIOPULMONARY RESUSCITATION? VISIT THE EMD112 BOOTH AT EMERGENCY EXPO NOW TO LEARN MORE
In most cases, atrial fibrillation is therefore the consequence of a cardiovascular disease, but it can also occur in people who do not suffer from any heart disease
In this case, it is customary to speak of isolated atrial fibrillation (30% of cases). If atrial fibrillation is also associated with a structural defect of the heart, we talk of concomitant atrial fibrillation (50% of cases).
Some people with atrial fibrillation do not show any symptoms, or if they do, they are not recognised by the patient, who simply adjusts their lifestyle.
These individuals often live unaware of their condition until it is detected by their doctor during an objective examination or electrocardiogram.
Patients with symptoms, on the other hand, most frequently complain of palpitations, dyspnoea, weakness or easy fatigability, rarely syncope and chest pain.
Diagnosis is made by physical examination, electrocardiogram or 24-hour Holter ECG.
From a clinical point of view, atrial fibrillation is subdivided according to its mode of presentation into paroxysmal (when episodes occur and resolve spontaneously in less than a week), persistent (when the arrhythmic episode does not stop spontaneously but only after external therapeutic interventions) and permanent (when therapeutic interventions have proved ineffective).
ECG EQUIPMENT? VISIT THE ZOLL BOOTH AT EMERGENCY EXPO
What is surgical ablation of atrial fibrillation?
When both drug therapy and electrical cardioversion have proved ineffective in controlling the rhythm or frequency, in the presence of significant disabling symptoms, this arrhythmia can be approached with "ablation".
With this technique, 'lesions' are made in the atrial tissue in order to electrically isolate certain areas that may be the site of origin of the arrhythmia, and to create 'corridors' within which the electrical signal is channelled, avoiding the erratic circulation that causes the arrhythmia.
In general, transcatheter ablation may be the treatment of choice to try to resolve the problem in cases of isolated atrial fibrillation.

If catheter ablation is also ineffective, surgical ablation with closure of the left auricle can be performed with a higher probability of success at the expense of greater invasiveness.
The left auricle is a blind appendage of the left atrium, and by anatomical conformation is the point where clot formation generally begins during atrial fibrillation.
The concomitant surgical obliteration of the left auricle significantly reduces the risk of embolism if ablation procedures fail and the consequent need to 'chronicise' atrial fibrillation.
In case of concomitant atrial fibrillation with another structural pathology with surgical indication, the intervention will be performed according to the modalities and approach required by the structural cardiac pathology (sternotomy or minithoracotomy with extracorporeal circulation or beating heart).
In the case of isolated paroxysmal atrial fibrillation, ablation may be performed by double beating-heart thoracoscopy, with minimal invasiveness.
DEFIBRILLATORS, MONITORING DISPLAYS, CHEST COMPRESSION DEVICES: VISIT THE PROGETTI BOOTH AT EMERGENCY EXPO
In the case of persistent or chronic atrial fibrillation, ablation will be performed by minithoracotomy, with the aid of extracorporeal circulation
The probability of restoring the heart's normal rhythm (sinus rhythm) varies from 70 to 90%, depending on the type of atrial fibrillation and the duration of the fibrillation before undergoing the procedure.
Is surgical ablation of atrial fibrillation dangerous or painful?
It is a surgical procedure, so the risks are bleeding, infection, neurological damage and possible implantation of a pacemaker.
Follow-up
After the operation, the patient is transferred to the intensive care unit, where he remains under observation for 12-24 hours, before being transferred back to the inpatient ward.
After 4 or 5 days after the operation, the patient can be discharged from the hospital and transferred directly to a cardiac rehabilitation centre, where he will stay for about 15 days or directly at home as the case may be.
Read Also:
Paediatrics, New Ablation Technique For Tachycardia At The Bambino Gesù In Rome
Tachycardia: Important Things To Keep In Mind For Treatment
What Is Ablation Of Re-Entry Tachycardias?
Source: