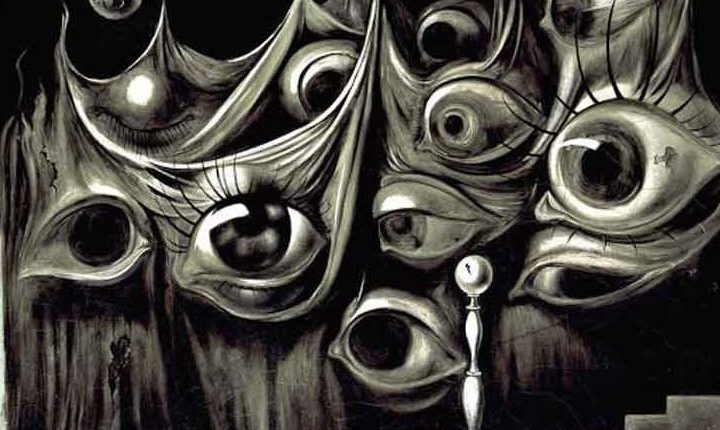 The developmental trajectories of paranoid personality disorder (PDD)
Few studies have investigated the relationship between environmental factors and the onset of Paranoid Personality Disorder (PDD)
Paranoid personality disorder (PDD): the causes
Traumatic events in childhood, such as neglect and physical or sexual violence by caregivers, seem, according to some studies, to play an important role in the development of personality disorders (Agnello, Fante, Pruneti, 2013).
In a longitudinal study (Johnson et al., 2006), analysing a sample of 593 families, it emerged that a low level of affectivity and a high level of parental neglect towards children leads to a high risk of developing various personality disorders, including paranoid disorder.
The study found that people aged between 22 and 33 who had had parents with problematic behaviour were more likely to develop paranoid personality disorder than people who did not have the same family background.
Another study (Tyrka et al., 2009), using the SCID-I and SCID-II and the Chilhood Trauma Questionnaire, analysed a sample of 105 adults of various ethnicities aged 18 to 64 who had experienced parental violence or neglect.
The results showed that children with a history of violence or maltreatment were at significantly higher risk of developing cluster A and cluster C personality disorders than control subjects.
Five types of childhood maltreatment are associated with paranoid personality disorder (PD)
The relationship between five different types of childhood maltreatment (sexual and physical, emotional abuse, emotional neglect and physical neglect) and ten personality disorders was analysed in a study conducted by Lobbestael and colleagues (2010): sexual and emotional abuse seemed to be associated with the development of Paranoid Personality Disorder.
Specifically, feelings of shame, stigmatisation and lack of trust would be determined by sexual abuse, while emotional abuse (insulting, intimidating, ridiculing, restricting the freedom of others, not admitting the presence of a person) would be related to low self-esteem.
Lack of trust, stigmatisation, low self-esteem are aspects present in Paranoid Personality Disorder.
According to Benjamin (1996), subjects with Paranoid Personality Disorder had parents who seemed to have been abused during childhood and who then repeated, as adults, a sadistic, degrading, controlling parental style.

These parents punished their children when they were needy, vulnerable, in situations where they required care.
In the light of this, children learned not to ask for any kind of help even in dangerous situations, to avoid crying and not to trust anyone.
In adulthood, this resulted in tendencies towards isolation, avoidance of all forms of intimacy and relationships, and a high sensitivity to exclusion, gossip, insults and even jokes.
Other studies (Miller et al., 2008) found that children diagnosed with ADHD who had not been adequately treated were at risk of developing personality disorders, including paranoid personality disorder.
Sources:
American Psychiatric Association (2014). DSM-5: Manuale diagnostico e statistico dei disturbi mentali. Raffaello Cortina, Milano.
Agnello, T., Fante, C., Pruneti, C. (2013). Paranoid personality disorder: new areas of research in diagnosis and treatment. Journal of Psychopathology, 19, 310-319.
Benjamin, L. (1996). Interpersonal diagnosis and treatment of personality disorders. Second Edition. New York: Guilford.
Dimaggio, G., Montano, A., Popolo, R., Salvatore, G. (2013). Terapia metacognitiva interpersonale dei disturbi di personalità. Raffaello Cortina, Milano.
Dimaggio, G., Ottavi, P., Popolo, R., Salvatore, G. (2019). Corpo, immaginazione e cambiamento. Terapia metacognitiva interpersonale. Raffaello Cortina, Milano.
Dimaggio, G., Semerari, A. (2003). I disturbi di personalità. Modelli e trattamento. Editori Laterza, Bari-Roma.
Johnson, J.G., Cohen, P., Chen, H., et al. (2006). Parenting behaviors associated with risk for offspring personality disorder during adulthood. Arch Gen Psychiatry, 63, 579-587.
Lobbestael, J., Arntz, A., Bernstein, D.P. (2010). Disentalgling the relationship between different types of childhood maltreatment and personality disorders. J Pers Disord, 24, 285-295.
Miller, C.J., Flory, J.D., Miller, S.R., et al. (2008). Childhood ADHD and the emergence of personality disorders in adolescence: a prospective follow-up study. J Clin Psychiatry, 69, 1477-1484.
Montano, A., Borzì, R. (2019). Manuale di intervento sul trauma. Comprendere, valutare e curare il PTSD semplice e complesso. Erickson, Trento.
Tyrka, A.R., Wyche, M.C., Kelly, M.M., et al. (2009). Childhood maltreatment and adult personality disorder symptoms: Influence of maltreatment type. Psychiatry Res, 165, 281-287.
Read Also:
Emergency Live Even More…Live: Download The New Free App Of Your Newspaper For IOS And Android
Impulse Control Disorders: Kleptomania
Impulse Control Disorders: Ludopathy, Or Gambling Disorder
Facebook, Social Media Addiction And Narcissistic Personality Traits
Trichotillomania, Or The Compulsive Habit Of Pulling Out Hair And Hairs