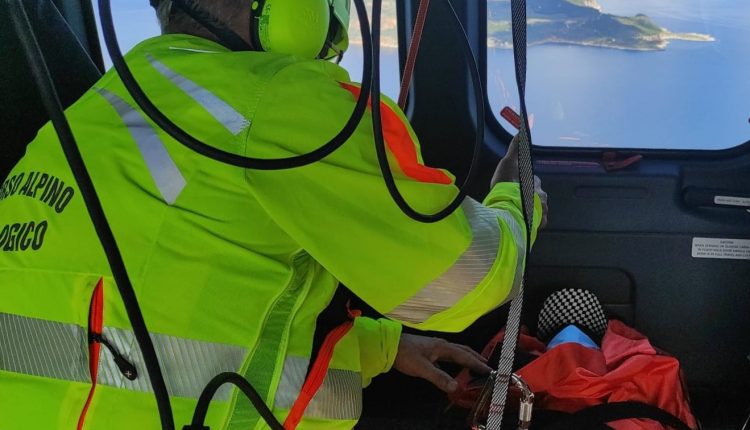 Paraplegic migrant abandoned by boatmen on the rocks: rescued by Cnsas and the Italian Air Force
A paraplegic migrant was abandoned by boatmen with his wheelchair on the rocks during a landing on the island of Favignana in Sicily
A paraplegic migrant abandoned by the Sicilian Cnsas and the Italian Air Force
The disabled man was recovered two days ago by helicopter, thanks to a joint operation by the Sicilian Mountain and Speleological Rescue Service – CNSAS and the 82nd Air Force.
The rescuers, who had rescued his companions, were unable to reach him by sea and, given the difficulty of intervening from the ground in a particularly inaccessible area, the 118 emergency services requested a helicopter.
A HH 139A took off from Trapani Birgi airport and, after embarking a mountain rescue helicopter technician, reached Favignana.
The rescuers lowered themselves with the winch, placed the disabled person on a stretcher and hoisted him on board with the winch to transfer him to Trapani hospital.
THE BEST EQUIPMENT FOR HEMS OPERATIONS? VISIT THE NORTHWALL BOOTH AT EMERGENCY EXPO

Read Also:
MEDEVAC With Italian Army Helicopters
When Rescue Comes From Above: What Is The Difference Between HEMS And MEDEVAC?
Search And Rescue: International Exercise GRIFONE 2021 Concluded
Migrants, Médecins Sans Frontières Announces The Return Of Its Ships To The Mediterranean
Source: