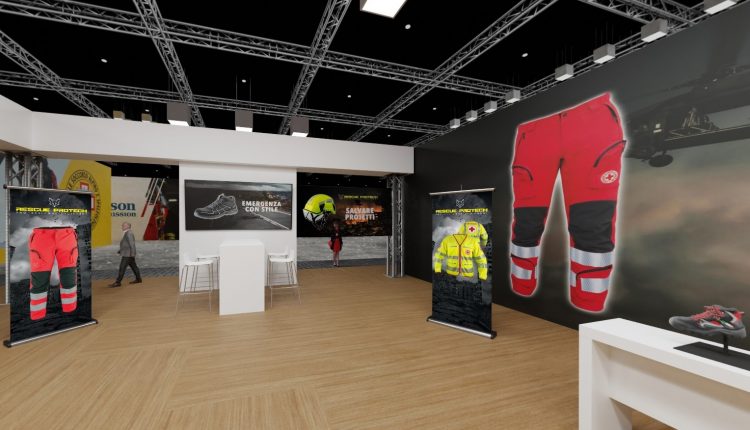 Ambulance rescuers and Civil Defence workers: RESCUE PROTECH uniforms at Emergency Expo
We welcome RESCUE PROTECH to Emergency Expo: uniforms for rescuers and civil protection, safety footwear and protective helmets on the stand
RESCUE PROTECH, active in the technical workwear sector, presents rescue uniforms and safety accessories at Emercency Expo
The group, whose headquarters are in Cassine in the province of Alessandria, is a leader in the manufacture of technical garments for Red Cross, Civil Defence and ambulance rescuers.
A brand owned by Volpi S.r.l, RESCUE PROTECH, which has been working alongside Italian rescue workers for over twenty years, launched its new brand in 2018.
Technical footwear, including safety boots and rubber boots, helmets and helmets, a large assortment of uniforms, waistcoats, T-shirts and belts: products, most of which you can find on display at the Emergency Expo stand.
The company's objectives have always been the safety and protection of rescuers in the field of Medical Emergency and Civil Protection.
RESCUER SAFETY AND COMFORT: VISIT THE RESCUE PROTECH BOOTH AT EMERGENCY EXPO, YOU WILL FIND THE RIGHT UNIFORM AND MATERIALS FOR YOU
The range of technical garments offered by RESCUE PROTECH is wide and constantly evolving
RESCUE PROTECH collections are manufactured in partner factories in various parts of the world and are certified according to international protection and safety parameters.
Creating synergy between suppliers, technicians and pattern makers in order to create new solutions according to needs and situations is what the company is all about.
RESCUE PROTECH is attentive to environmental ethics and sustainability and is aware that product development must take place according to standards that aim to protect our planet.
Finally, the new, comfortable and modern Red Cross uniform is on its way.

Read Also:
Emergency Live Even More…Live: Download The New Free App Of Your Newspaper For IOS And Android
Uniforms And Pluralism: New Zealand, Policewomen With The Hijab Veil In The Most Inclusive Country In The World
Equipment Used By Emergency Medical Services
Ambulance Uniform In Europe. Wear And Compare Test By Rescuers
Does Uganda Have An EMS? A Study Discusses The Ambulance Equipment And Trained Professionals Lack
Water Rescue Plan And Equipment In The US Airports
Discovering Ambulance Equipment And Solutions Inside Emergency Vehicles In Indonesia
Source: