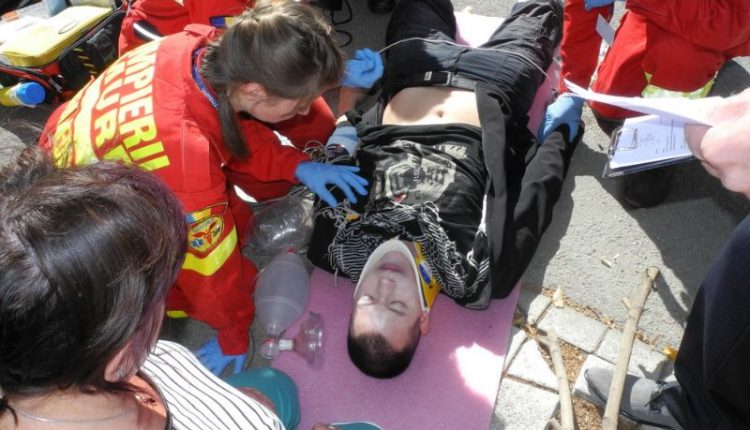 Rallye Rejvíz, the International Competition of Emergency Medical Services
The Rallye Rejvíz, the competition dedicated to the crews of the medical rescue services, returns in 2023
From 24 to 28 May 2023, the event will take place in the Czech Republic, in the region of Olomuc, in the town of Kouty nad Desnou.
Rallye Rejvíz is aimed at paramedics, doctors and nurses who deal with pre-hospital response
Organized for the first time in 1997 and promoted by judge and volunteer Clarke Mcguire, the EMS international competition reaches its 26th edition next year.
Registrations will open from February 15, 2023, while the organizers will meet a first time in November and a second time in March.
How was the Rallye Rejvíz born and how does it take place?
The Rallye Rejvíz, founded in 1997,  is an international competition, as well as competition for the equipment of medical rescue services.
During the competition, simulated interventions are set up in which the operators belonging to the teams in play are called to carry out their rescue activity.
On the basis of the interventions carried out, the judges verify the professional abilities of the individual equipment members.
An integral and invaluable part of the Rallye Rejvíz is also the exchange of practical experiences between rescue service providers in the Czech Republic and abroad.
The organizers of the Rallye are introducing new categories for RR to allow as many stakeholders as possible to participate.
All participants choose, personally, the category in the application by selecting the type of equipment.
Students from foreign universities are also allowed.
Mixed crews (of different LFs or different ZZS) are possible.
A bit of history about Rallye Rejvíz

At the beginning of the Rallye not much was known about sending ambulances.
In the Czech Republic there were several dozen such jobs which, with exceptions, were managed by 2-3 teams, all with a doctor.
The first year, the competition was held in 1997, on the occasion of the 20th Anniversary  of the foundation of the Jeseník Rescue Service in the settlement of Rejvíz (the highest mountain settlement in Silesia) in the heart of Jeseník.
The positive feedback from the participants of the event pushed the "spiritual father" of the Rallye Rejvíz MUDr. Jiří Staňa and Jan Maršálek reorganised the initiative in the following years.
In the years 1998-2008, the Rejvíz Rally took place at the BOHEMA sports and leisure complex in Zlaty Horác (Jesenik district), since 2009 the Rejvíz Rally takes place at the Hotel Dlouhé Stráně in Kouty nad Desnou (Šumperk district), the southern slope of the Jeseníky massif.
In 2007, the implementation team of the Rallye Rejvíz received the Golden Rescue Cross from the hands of the President of the Czech Republic, Václav Klaus, for their outstanding contribution to the rescue.
In 2018, the Association of Medical Rescue Services of the Czech Republic praised the work of the Rallye Rejvíz implementation team.
Read Also:
Emergency Live Even More…Live: Download The New Free App Of Your Newspaper For IOS And Android
Search And Rescue: International Exercise GRIFONE 2021 Concluded
Russia, 6,000 People Involved In The Largest Rescue And Emergency Exercise Carried Out In The Arctic
HEMS, Joint Exercise On Army And Fire Brigade Helicopter Rescue Techniques
Germany, Test Of Cooperation Between Helicopters And Drones In Rescue Operations
Paraplegic Migrant Abandoned By Boatmen On The Rocks: Rescued By Cnsas And The Italian Air Force
Source: