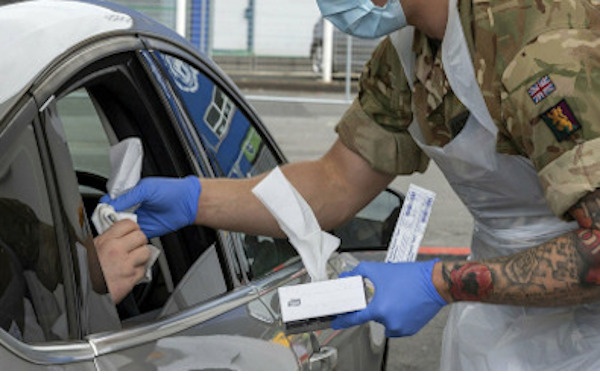 British Army support during the COVID-19 pandemic
The British Army communication to the nation about COVID-19. The goal is continuing to be ready, resilient and responsive to all the challenges the coronavirus may bring. Here is how the army will support the UK.
British Army priority: be ready and responsive to COVID-19
The Army's priority remains to protect the UK public in these unprecedented times. We are working hard to ensure we continue to be ready, resilient and responsive to all the challenges the coronavirus may bring. As the Army family, we are well disposed to support the nation in its time of need.
We will keep you informed on four key areas:
How we are following the NHS Guidance for staying healthy, including handwashing, keeping fit and cooking at home
How we're helping on the ground and in your communities to support our partners, including our amazing emergency services, as they work to keep everyone safe and healthy
Keeping you posted on our events, where things are changing, being postponed or cancelled, this will include recruitment and training updates
Dispelling rumours. Don't believe everything you read elsewhere, if you want to check what the Army is doing for COVID-19 check here and our social media channels on Twitter, Facebook, LinkedIn and Instagram. More info further down this page.
British Army recommends following NHS and Government guidelines
It's key that our staff are fit, healthy and ready to serve at any time, so we're all following the NHS guidance closely. We even made our own handwashing video for the troops although there are a lot more amusing ones out there.
All bases have received the guidance issued by Public Health England and the precautions taken at our establishments are the same as those for the public. As you can imagine, we have well-rehearsed plans in place for dealing with a whole range of health matters, so we are using these to inform our approach on a daily basis.
Any serving personnel who are infected with the COVID-19, or who have come into contact, directly or otherwise, with those who are, will follow the advice and guidance issued by Public Health England. To reduce the risk to the public, anyone that needs isolating will be kept in quarantine for the recommended 14-day quarantine period, with around-the-clock support from medical staff. This means there is absolutely no risk to the wider public from any of our staff that may get infected.
READ OTHER RELATED ARTICLES