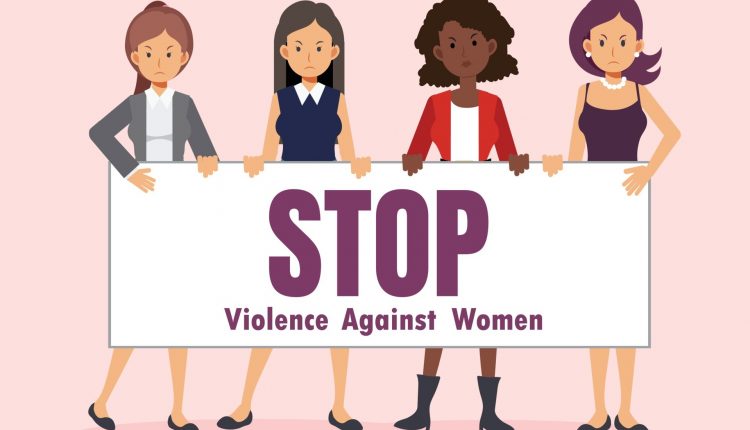 November 25, Violence against women day: the 5 signs not to underestimate in a relationship
The International Day for the Elimination of Violence against Women is an anniversary established by the United Nations General Assembly through Resolution 54/134 of 17 December 1999
The UN General Assembly designated 25 November as the date of the anniversary and invited governments, international organisations and NGOs to organise activities on that day to raise awareness of the problem of violence against women.
The day against violence against women (25/11) returns and should immediately bring attention back to the dynamics of the couple
Violence against women: psychiatrist Enrico Zanalda explains which are the first 5 signs to look out for in order to avoid often dangerous consequences.
"Is it true that it could have been avoided?": this is the posthumous question that is asked when situations of violence arise and which, on the occasion of the International Day for the Elimination of Violence against Women, brings attention to an increasingly widespread issue.
Psychiatrist Enrico Zanalda, President of the Italian Society of Forensic Psychiatry*, explains the 5 preventive signs that can protect the fragile person who will otherwise become a victim.
"One must be aware that human relationships can be dangerous, especially when they are established with narcissistic or dissocial people.
It is difficult to realise this when one is within a couple relationship,' explains Enrico Zanalda, President of the Italian Society of Forensic Psychiatry, 'but when one senses a potential danger, one must have the strength and courage to act without minimising, hiding or justifying such behaviour.
Often it is verbal violence that causes pain and leaves strong feelings of discomfort, showing how much the partner is not respecting us morally or even physically'.
VIOLENCE AGAINST WOMEN, THE 5 SIGNS TO MONITOR IN A RELATIONSHIP
1) DO NOT UNDERESTIMATE THE FEELING OF HARM
The first rule is to be aware that human relationships can be dangerous and as such, be careful not to underestimate the feeling of danger if you experience it within a relationship.
Face it with your partner or the people you are most familiar with.
Violent behaviour usually comes after repeated signals that are underestimated.
2) BE CLEAR AND REFRAIN FROM JUDGEMENTS
When having discussions or clarifications with your partner, it is better not to pass judgement but instead to make the facts explicit as they occurred, warning him/her that such behaviour is not tolerable.
Avoid the escalation of aggression by insulting him for his harassing behaviour.
For example, do not say 'you are a drunkard because last night at the table with friends you did not restrain yourself in drinking and we made a fool of ourselves', but warn him that he has a problem with alcohol that became apparent to everyone the previous evening.
3) LEARN TO MANAGE YOUR EMOTIONS TO AVOID SURPRISES

Within the relationship you need to be aware of your emotions and you need to know how to manage them to avoid underestimating danger signals and contain your impulsiveness.
Our emotions are the key to being able to resolve or worsen the relationship, which is why it is useful to recognise them and to confront them with others outside the relationship (preferably psychological professionals).
4) YOU HAVE TO LOVE YOURSELF IN ORDER NOT TO ACCEPT PASSIVE ROLES
Choosing not to become a victim in a relationship means that you have to love yourself and have the dignity not to accept a passive role when we feel that we are no longer comfortable in that relationship that causes us predominantly suffering and we perceive signs of danger to our dignity.
5) AT THE FIRST SUSPICION OF VIOLENCE ASK AND ACCEPT HELP
Ask and accept help from others: relatives, friends, institutions, voluntary associations for victims of violence, specialists, legal centres.
Do this at the first violent behaviour of the partner, even if only verbal, if this has led to a strong feeling of danger and discomfort.
Dealing with the relational problem of danger at the beginning of its occurrence allows in many cases to solve it, thus protecting both victim and perpetrator from a spiral evolution of aggression.
*The Italian Society of Forensic Psychiatry (SIPF) represents the category that studies the medico-legal implications and forensic problems that are faced in criminal and civil cases with subjects suffering from mental pathologies.
These assessments serve to establish the mental condition of a subject with reference to a particular crime and a precise moment in the judicial course www.societaitalianadipsichiatriaforense.it .
Read Also:
Emergency Live Even More…Live: Download The New Free App Of Your Newspaper For IOS And Android
Sexual Harassment In Medical Profession: Legal And Ethical Responsibilities
Bullying And Harassment At Work – One-Third Of Doctors Feel Threaten
#ORANGETHEWORLD – International Day For The Elimination Of Violence Against Women And Girls
Effective Tools For Coordination, Planning And Monitoring Actions For Preventing Gender-Based Violence (GBV)
Shaken Baby Syndrome: The Very Serious Damage Of Violence On The Newborn Child
Violence Against EMS Providers – Paramedics Assaulted On A Stabbing Scenario
Source: