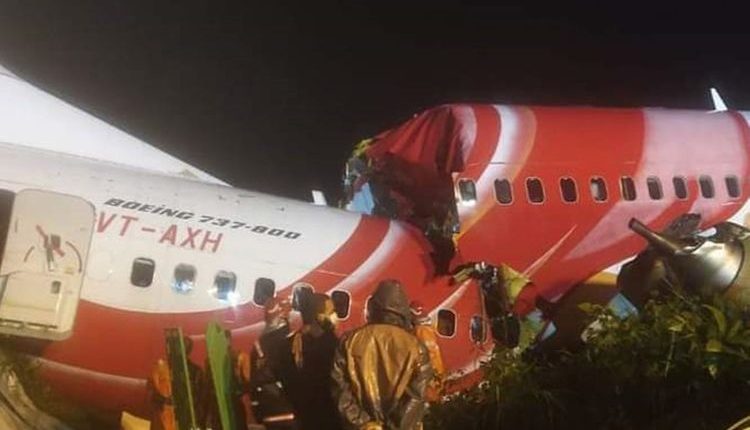 Serious Airplane Crash in India, the aircraft was repatriating COVID-19 passengers
A deadly crash: an airplane of the Air India Express crashed on the ground in Kerala some hours ago. 17 are the deads and 46 the injured. The aircraft was completing the repatriation of COVID-19 Indian passengers from abroad. Rescue operations are almost concluded. Aviation Minister investigations are on their way.
From the very last update we can understand that the death toll of the COVID-19 repatriation airplane crash is of 17, including the two pilots, authorities say. Among 190 passengers of that flight, 46 of them got injured. It seems that Air India Express guaranteed that the other 4 members of the crew did not get hurt.
COVID-19 repatriation airplane crash in India: the pilots wanted to land earlier, media say
According to the Aviation Ministry of India, the pilots wanted to land before since the weather conditions were not good. However, it seems that the pilot of the deadly plane crash in Kerala tried to land earlier and then did a turnaround.
What do we know on the flight
The aircraft of the Air India Express left Dubai to land in Kerala in order to accomplish a government repatriation flight of COVID-19 patients. The Indian Prime Minister Modi tweeted that he was very upset for the crash communicating that rescue squads are on-site to help.
India's Civil Aviation Minister Hardeep Singh Puri reported that rescue operations have been completed. In addition, tweeted what physically happened to the airplane. He wrote about his deep grave for the deadly crash and that the AXB-1344 flight was arriving from Dubai and landed violently on the ground of the airport of  Kozhikode, splitting into two pieces. He also affirmed that rescue responders are putting in contact with the families of the passengers in order to report the health of their loved ones.
Pained by the plane accident in Kozhikode. My thoughts are with those who lost their loved ones. May the injured recover at the earliest. Spoke to Kerala CM @vijayanpinarayi Ji regarding the situation. Authorities are at the spot, providing all assistance to the affected.

— Narendra Modi (@narendramodi) August 7, 2020
കോഴിക്കോട് സംഭവിച്ച വിമാനാപകടത്തിൽ അഗാധമായ ദുഖം രേഖപ്പെടുത്തുന്നു.

190 ആളുകളുമായി ദുബായിൽ നിന്ന് കോഴിക്കോട് എത്തിയ @FlyWithIX ഫ്ലൈറ്റ് നമ്പർ AXB-1344, കനത്തമഴ കാരണം റൺവേ മറികടന്ന് 35 അടി താഴേക്കുള്ള ചരിവിലേക്ക് പോയി രണ്ട് കഷണങ്ങളായി.

— Hardeep Singh Puri (@HardeepSPuri) August 7, 2020