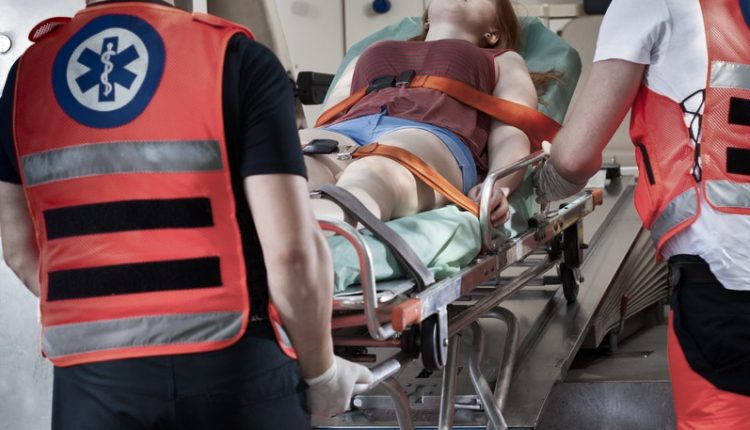 Top 5 Paramedic jobs in the UK, Philippines, Saudi Arabia and Spain
Top 5 most interesting paramedic jobs proposal on Emergency Live. Our selection can help you to reach the life you want as an emergency operator.
Top 5 paramedic jobs. Are you looking for a new job? Every day Paramedics, nurses and EMTs can find online new ideas for getting a better life, improving their jobs. But if you need some suggestions for keeping your skills in service for another kind of job, involved in the EMS or in the industrial business around the health sector, here we are!
Paramedic jobs in the United Kingdom

Position/job: Graduated Paramedic
Location: Cambridge
The Trust is currently under-represented in terms of people from BME backgrounds and welcomes applicants from these communities. Selection will be on a basis of merit. The Trust has achieved the status of a Disability Confident Employer and guarantees to invite to assessment applicants who meet the criteria for the job vacancy. To ensure the diversity of the workforce and understand the differing needs of our communities, the Trust is committed to the principles of Positive Action.

The Trust is proud to support our Armed Forces community and have signed up to the Step Into Health initiative. We welcome applications from Armed Forces Veterans and Service leavers.

Graduate Paramedic

Salary: Band 3 £18,813 rising to Band 5 £24,214 on receipt of HCPC registration plus any unsocial hours enhancements relevant to the post as per the NHS Terms & Conditions 2018

Hours: 37.5 hours per week

Base: Birmingham, Black Country & Coventry HUBs ONLY

West Midlands Ambulance Service University NHS Foundation Trust is looking to recruit Graduate Paramedics for our induction programmes in September and November 2020.

This advert is aimed at Paramedic Students who are currently studying and are due to complete a relevant qualification in pre-hospital care resulting in registration as a Paramedic with the Health Care Professions Council.
Paramedic jobs in Spain
Position/jobs: two paramedics
Location: Taruel
Two Technician positions in Health Emergencies are offered.
REQUIREMENTS: Medium Level Training Cycle of Health Emergencies. Driving license B.
Being unemployed and registered as a job seeker.
LABOR CONDITIONS: Temporary contract, full-time.
Paramedic jobs in the Philippines
Position/job: Paramedics / ambulance drivers
Location: Manila and/or Riyadh (Saudi Arabia)
Candidate must possess at least a Cahelor's/College Degree, Nursing or equivalent. Applicants must be willing to work in Riyadh. No work experience required
10 full-time position available.

To all interested applicants, it's mandatory listed below files be attached when forwarding CV for approval. Please scan all your document and send to us in 1 file:
1. updated CV
2. Academic credentials
3. experience certificates
4. passport copy
5. drivers licence
6. candidate must be a Registered Nurse
7. BLS certificate
8. ACLS certificate
9. Saudi Council ID – valid to date
10. Professional Accreditation Certificate
Paramedic jobs in Saudi Arabia
Pasition/Jobs: Paramedic
Location: Riyahd
Royal Clinic is a unique prestigious Health Care provider with a focus on providing 24 hour and seven day a week cover for any medical and nursing care required by the Royal Family in the Kingdom of Saudi Arabia. The Clinic is equipped with the following facilities: Ophthalmology and ENT rooms, Trauma room, a V.I.P. ICU Suite, Pediatric examination facilities, X-ray and Physiotherapy treatment rooms, Dermatology treatment rooms, a Pharmacy, Dental treatment rooms and Protocol and Medical Records offices. Currently they are looking for an experienced and qualified Paramedic.

Benefits

Competitive Salary – tax free
Housing
Transportation
Medical insurance
Other benefits

Qualification & Experience Requirements

Must have bachelor's degree in Emergency Medicine
Must have Basic Life Support training
Must have Advanced Cardiovascular Life Support training
Must have Paediatric Advance Life Support training
Must have Pre-Hospital Trauma Life Support or International Trauma Life Support
Must have a minimum of 3 years' experience
Paramedic jobs in the United Kingdom
Position/job: PCN Paramedic

Location: Yorkshire
PCN Paramedic – River and Wolds PCN – East Riding of Yorkshire – Negotiable, depending on experience and qualifications – Band 7 equivalent – 5/26/2020

Main contact: Dr Keith Richardson – keithrichardson@nhs.net – 01482 667450
Location: Brough, Hessle, Holme on Spalding Moor – HU15 1AY –

Job advert for PCN Paramedic

Salary: Negotiable depending on experience and qualifications

Hours: Full time desirable

The Ridings Medical Group and Hessle Grange Medical Centre have years of successful collaborative work experience. It was with great enthusiasm we formalised our relationship to create the River and Wolds Primary Care Network, looking after a population of 40,000 patients. We believe in the national strategies for adding to and improving the skill-mix of our excellent primary care team and for some years have been investing in various new roles to improve patient care. We already have three experienced full-time, prescribing, patient-facing pharmacists and aspire to recruit an enthusiastic paramedic to work alongside and be part of a dynamic PCN multi-disciplinary team for our network, with a primary view to managing our care home patients.
READ ALSO
INTERESTING FOR YOU