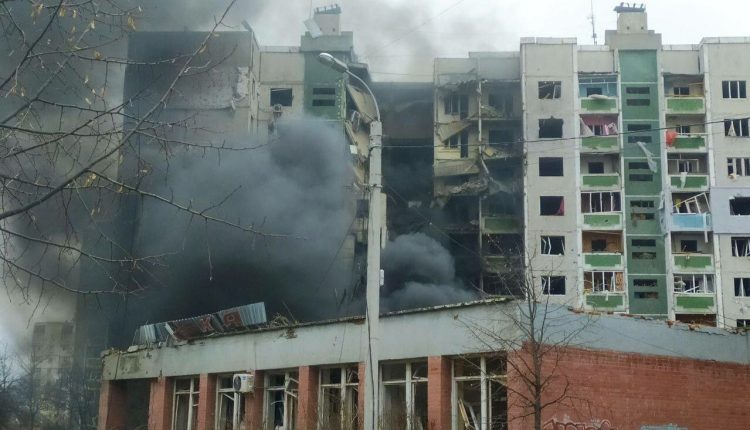 Ukraine, WHO warns: 'Attacks on hospitals on the rise'
Hospitals under attack in Ukraine: WHO European Region Director Hans Kluge added that stocks of medicines and medical supplies in Ukraine are running out
No fewer than 9 people have lost their lives in Ukraine following 16 attacks on hospitals, health centres and ambulances
Catherine Smallwood, head of emergencies for Europe at the World Health Organisation (WHO), warned that this kind of attack – prohibited under humanitarian and war law – is rapidly increasing.
Smallwood, as reported by international press sources including the British Guardian, did not attribute responsibility for these attacks.
He added: "The work to update these numbers continues. They have been increasing quite rapidly over the last few days.
Hospitals in Ukraine, WHO efforts for medicines and medical supplies
Hans Kluge, director for the WHO European region, added that stocks of medicines and medical supplies in Ukraine were running out and that the agency was working to procure supplies of oxygen, insulin, personal protective equipment (PPE), surgical materials and blood products.
Among the needs that WHO is also addressing as a priority are paediatric vaccinations, women's health and psychological and mental health support.

Read Also:
Emergency Live Even More…Live: Download The New Free App Of Your Newspaper For IOS And Android
Ukrainian Crisis: Kharkiv, Rescue Driver Saves Two People From The Rubble Of A House
Ukraine Under Attack, Ministry Of Health Advises Citizens About First Aid For Thermal Burns
Ukraine Under Attack, Rescuers' Instructions To Citizens In Case Of Building Or House Collapse
War In Ukraine, Ambulance Fitters On The Front Line: Validus Sends Emergency Vehicles To Kiev, Cherkasy And Dnieper
Source: