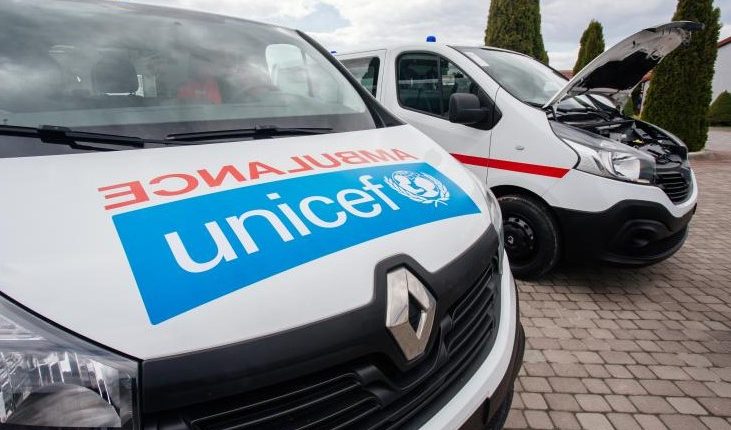 UNICEF transfers ambulances to eight regions in Ukraine: 5 are in children's hospitals in Lviv
UNICEF has transferred five ambulances to children's hospitals in Lviv. Ten more ambulances are expected by the end of the week and will be distributed among children's and maternity hospitals in Chernihiv, Sumy, Kharkiv, Dnipro, Zaporizhia, Mykolaiv and Chernivtsi
Ambulances destroyed by war in Ukraine: Unicef's actions
In almost two months of war in Ukraine, most of the ambulances and medical vehicles have been destroyed.
UNICEF is providing vital medical supplies and equipment, including medical vehicles, to help children and women in times of violence and destruction in Ukraine.
In addition, UNICEF plans to bring more ambulances to Ukraine, as well as vehicles for the temporary storage and transport of vaccines, so that families in Ukraine have continued access to emergency medical services.
Previously, UNICEF delivered 1,800 tonnes of medicines, surgical and obstetric kits, first aid kits, as well as blankets and hygiene products to hospitals in various regions of Ukraine.

Read Also:

Emergency Live Even More…Live: Download The New Free App Of Your Newspaper For IOS And Android
Saving Lives Despite The War: How The Ambulance System Works In Kiev (VIDEO)
War In Ukraine, Humanitarian Aid From Italy, Spain And Germany Arrived In Zaporizhia
Ukraine Emergency, The Italian Red Cross Returns To Lviv
Ukraine Emergency: Second Mission Of The Italian Red Cross To Evacuate Vulnerable People From Lviv / VIDEO
Ukraine Emergency, 168 Ukrainian Children Received At Gaslini (Italy) In One Month, Fundraising For Families
Source: