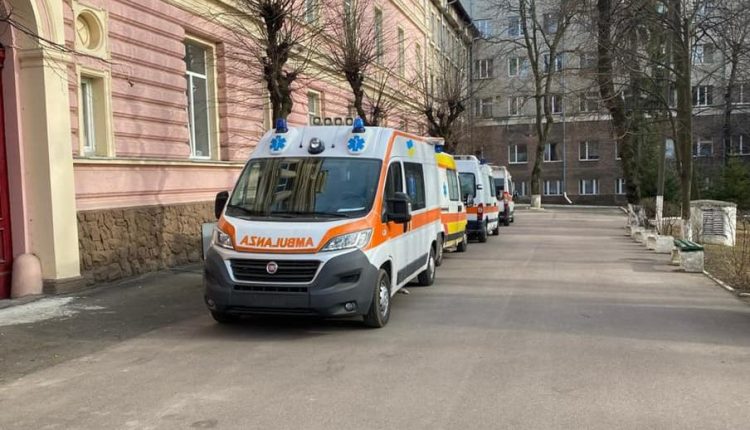 War in Ukraine: 15 more ambulances arrive in Bukovina from Italy
Italy in solidarity / 15 more rescue vehicles: this is exactly how many ambulances the Italian government has delivered to Ukraine

Ambulances from Italy have already crossed the border and arrived in Bukovina (Ukraine)
This was reported by the press service of the Chernivtsi OVA.
The ambulances are equipped with all the necessary equipment for first aid, including ventilators and patient monitors.
The philanthropists have also provided medicines and a full tank of fuel.
The ambulances will be delivered to the regions that need them.
We would like to remind you that the Italian government has previously transferred 8 "ambulances" to Ukraine, which have been delivered to the regions where active hostilities are taking place.

Read Also:

Emergency Live Even More…Live: Download The New Free App Of Your Newspaper For IOS And Android
Ukrainian Crisis: Kharkiv, Rescue Driver Saves Two People From The Rubble Of A House
Ukrainian Crisis: Falck Donates 30 Ambulances To Support In Ukraine, Moldova, And Poland
Odessa, Twin City Marseille Sends Two More Ambulances To Bombed-Out Ukraine
War In Ukraine, Ambulance Fitters On The Front Line: Validus Sends Emergency Vehicles To Kiev, Cherkasy And Dnieper
Magirus Renounces Interschutz 2022: 'Planned Investment Will Go To Ukraine's Fire Brigade' / VIDEO
Israel Delivers Armoured Ambulances To Ukraine: Video
Italy To The Aid Of Ukraine: The Italian Government Has Delivered 8 Ambulances To Bukovina / VIDEO
Source: