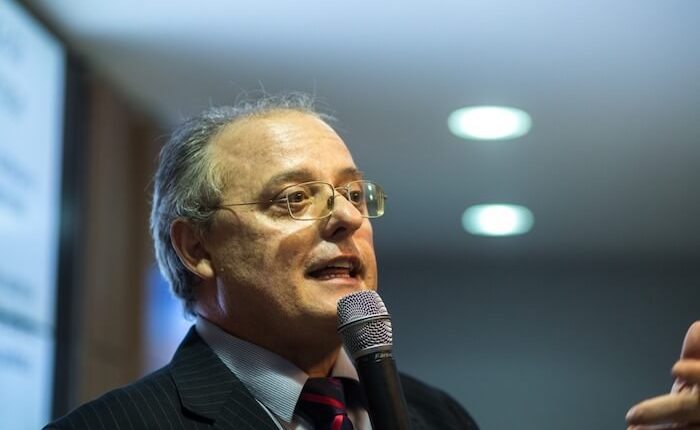 Brazil and the effects of the COVID-19 pandemic: violence grows again after two years
Brazil and the effects of the COVID-19 pandemic: Daniel Cerqueira, member of the FBSP Council, explains the 5% increase in the number of deaths in the country
"The dispute over drug trafficking points of sale, the increased circulation of firearms and the hate speech that has taken over the country in recent years" are the three elements highlighted by the specialist in public security, Daniel Cerqueira, in an interview , to explain the increase in violence in Brazil even during the pandemic.
In Brazil, social isolation caused by the pandemic has not reduced violence
In 2020, the number of violent deaths rose 5% in the country and more than half of the states registered an increase in the indicators, as pointed out by the Violence Monitor, a partnership between the G1 news portal, the Center for the Study of Violence at the University of São Paulo Paulo (NEV-USP: Núcleo de Estudos da Violência da Universidade de São Paulo) and the Brazilian Public Security Forum (FBSP: Fórum Brasileiro de Segurança Pública).
Due to social isolation, a reduction in violence rates was expected, as seen in Central American countries with similar patterns to Brazil, such as Guatemala, Honduras and El Salvador.
However, the impacts of the economic crisis also hit illegal markets, generating a war of factions linked to drug trafficking.
"There was a bad economic situation in productive sectors and also in illegal sectors.
In drug retail the movement apparently fell and there was an incentive for small factions to invade the point of others", explains Cerqueira, member of the FBSP Council.
Drug trafficking, however, accounts for 30% to 40% of deaths, according to the expert.
Brazil, domestic violence on the rise with COVID-19 pandemic
He calls attention to the increase in crimes linked to interpersonal issues, such as violence against women and passionate crimes.

"Hate speech is not only on social networks, it increases this drive to resolve everything on the basis of violence and sabotages the possibility of building an effective public security policy, which involves democratic institutions that guarantee citizenship rights", he analyzes .
This hate speech, coupled with the increased circulation of firearms in society, can also impact the violence rates of the coming years, as Cerqueira explains.
"We have seen an exponential increase in the spread of firearms and a loss of ammunition control.
There is a lot of research showing that a firearm in the home is not a safety factor, but a risk factor for that family.
We are already watching the beginning of this tragedy, but this problem is likely to perpetuate even more in the years to come ".
Read Also:
Covid-19 In Brazil, Intrepreneurs And Entities Unite To Solve Obstacles To Vaccination
Brazil, Cannabis Health Association Gets 'Habeas Corpus' For Cultivation Of Marijuana For Medicinal Purposes
Source: