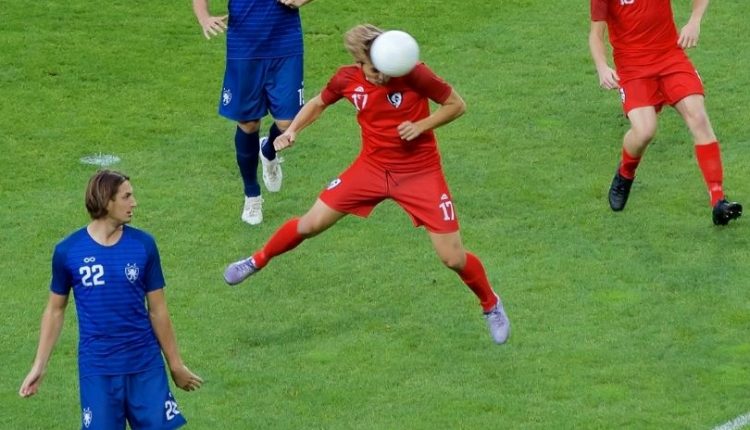 Head trauma, brain damage and football: in Scotland stop the day before and the day after for professionals
Football and brain damage: .a 2019 study found that former professional footballers are three and a half times more likely to suffer from dementia and other serious neurological diseases
Football and brain damage: professional footballers in Scotland will be banned from headbutting the day before and the day after matches
Scottish clubs have also been advised to limit headshots in training to one session per week.
Numerous scientific studies have now shown links between repeated hits to the ball and brain damage
The Scottish Football Association (SFA) guidelines come after a study revealed in 2019 that former professional footballers are three-and-a-half times more likely to suffer from dementia and other serious neurological diseases. Introduced today, they will come into effect immediately.
In 2020, the SFA led the way in banning headers for children under the age of 12, making Scotland the first European country to do so.
Last year, English football clubs limited players to 10 headshots per week in training.
"What we already know about the effects on the brain suggests that there is measurable memory impairment lasting 24 to 48 hours after a series of headshots and that related proteins can be detected in blood samples for a short period after the injuries," said SFA doctor John MacLean.
"The goal is to reduce any potential cumulative effect by reducing the overall exposure during training."
Read Also:
Emergency Live Even More…Live: Download The New Free App Of Your Newspaper For IOS And Android

What Is Traumatic Brain Injury (TBI)?
How Long Does Brain Activity Last After Cardiac Arrest?
Treatment Of Urgent Stroke: Changing Guidelines? Interesting Study In The Lancet
Benedikt Syndrome: Causes, Symptoms, Diagnosis And Treatment Of This Stroke
What Is A Positive Cincinnati Prehospital Stroke Scale (CPSS)?
Foreign Accent Syndrome (FAS): The Consequences Of A Stroke Or Severe Head Trauma
Acute Stroke Patient: Cerebrovascular Assessment
Ischaemia: What It Is And Why It Causes A Stroke
How Does A Stroke Manifest Itself? Signs To Watch Out For
Source: