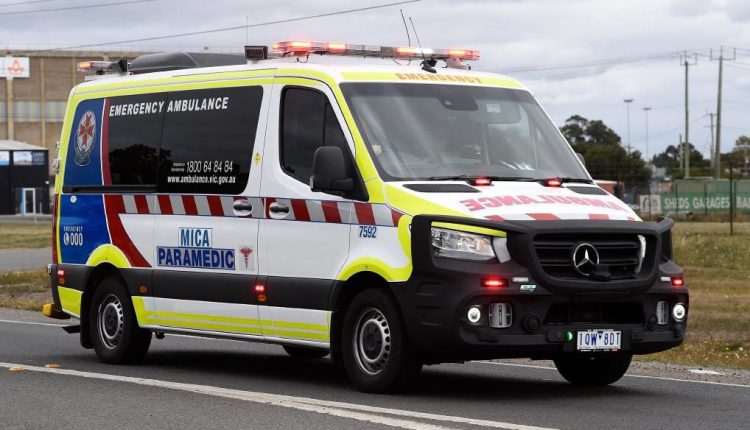 Treatment of urgent stroke: changing guidelines? Interesting study in The Lancet
Results from an Australian-led international clinical trial, published in The Lancet, address intense debate around the best urgent stroke treatment
It confirms that bridging therapy (intravenous thrombolysis combined with endovascular thrombectomy), produces better patient outcomes than endovascular thrombectomy alone, and is safe.
Urgent Stroke: why was the DIRECT-SAFE study undertaken?
For people experiencing an acute stroke, standard treatment involves the use of intravenous thrombolysis (to dissolve the clot) and endovascular thrombectomy (to remove the clot).
However, as joint lead author of the study Professor Peter Mitchell explains, there has been "increasing unease in giving patients intravenous thrombolytics due to fears of increasing haemorrhage and clot migration".
In order to address these concerns, DIRECT-SAFE (an international clinical trial involving acute-care hospitals across Australia, New Zealand, China and Vietnam) was designed to investigate whether "bridging therapy" (intravenous thrombolysis combined with thrombectomy) or thrombectomy alone delivered optimal outcomes for stroke patients.
About Urgent Stroke Treatment: what were the results of the DIRECT-SAFE study?
The trial looked at both the safety aspects and the effectiveness of the two treatment approaches.
The results showed that bridging therapy produced better outcomes than thrombectomy alone, as measured by functional independence at 90 days, post stroke.
Importantly, the safety outcomes were also shown to be similar between the two groups.
Discussing the results, joint lead author, Professor Bernard Yan, says the study "showed that bridging treatment was better, especially in Asian region patients. Patients in the bridging treatment arm had better outcomes across the entire study".
Why are the findings of DIRECT-SAFE important?
DIRECT-SAFE has provided critical information on the optimal approach for the acute treatment of stroke, which has been a topic of intense debate in recent years.
Urgent Stroke, read the study published in The Lancet
Read Also:
Emergency Live Even More…Live: Download The New Free App Of Your Newspaper For IOS And Android

Benedikt Syndrome: Causes, Symptoms, Diagnosis And Treatment Of This Stroke
What Is A Positive Cincinnati Prehospital Stroke Scale (CPSS)?
Foreign Accent Syndrome (FAS): The Consequences Of A Stroke Or Severe Head Trauma
Acute Stroke Patient: Cerebrovascular Assessment
Atrial Fibrillation Ablation: What It Is And How To Treat It
Brain Stroke: The Importance Of Recognising Risk Signals
Cerebral Stroke: Tips To Prevent It, Signs To Recognise It
AED With Rain And Wet: Guideline To The Use In Particular Environment
Cincinnati Prehospital Stroke Scale. Its Role In Emergency Department
How To Rapidly And Accurately Identify An Acute Stroke Patient In A Prehospital Setting?
Cerebral Haemorrhage, What Are The Suspicious Symptoms? Some Information For The Ordinary Citizen
The Severity Of Depressive Symptoms Over Time May Help Predict Stroke Risk
Ruptured Brain Aneurysm, Violent Headache Among The Most Frequent Symptoms
Difference Between Concussive And Non-Concussive Head Injuries
What Is Meant By Trauma And How Do We Act As Normal Citizens? Some Information On What To Do And What Not To Do
Source: