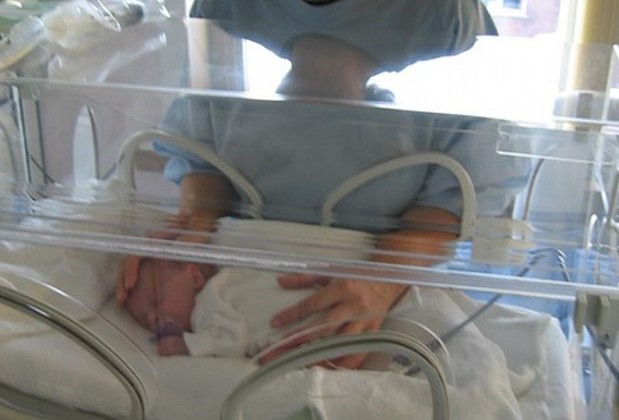 Case report / She takes Covid as a newborn and risks her life: heart transplant after months with artificial heart
Heart transplant for Covid baby: the little girl's heart was severely affected by the Covid infection she contracted when she was four months old in February
Her little heart was knocked out as a result of the Covid infection she contracted when she was just four months old last February.
Now, after surviving for several months on an artificial heart, she has been saved by a heart transplant
The operation was performed at the Monaldi Hospital in Naples by the Paediatric Cardiac Surgery Unit, directed by Guido Oppido.
BEFORE THE HEART TRANSPLANT: THE CHILD HAD BEEN ALIVE SINCE MARCH THANKS TO AN ARTIFICIAL HEART
The facts are reconstructed in a note from the Monaldi hospital.
The child had fallen ill with the coronavirus in February and immediately afterwards had developed a severe form of dilated myocardiopathy 'which probably arose as a result of the Covid infection', the hospital staff explained.
She was immediately hospitalised and then, in March, when she was only five months old, she was given an artificial heart.
The serious heart failure did not seem to be improving, and so the little girl was implanted with a Berlin Heart, which acts as a pump outside the body and receives blood through a cannula inserted into the left ventricle, introducing it into the bloodstream.

It was this device that enabled the girl to survive from March until now while waiting for the transplant, which was achieved thanks to a providential donation.
COMING HOME SOON
The transplant was a success and the course of the operation and post-operation went smoothly.
The girl has been transferred to the ordinary hospital ward in the last few days, and it will soon be possible to release her to go home.
Read Also:
Paediatrics, At The Bambino Gesù The First Heart Transplant With Covid+ Donor And Negative Recipient
Cardiac Amyloidosis, New Treatment Possibilities: A Book By Sant'Anna Di Pisa Explains Them
Source: