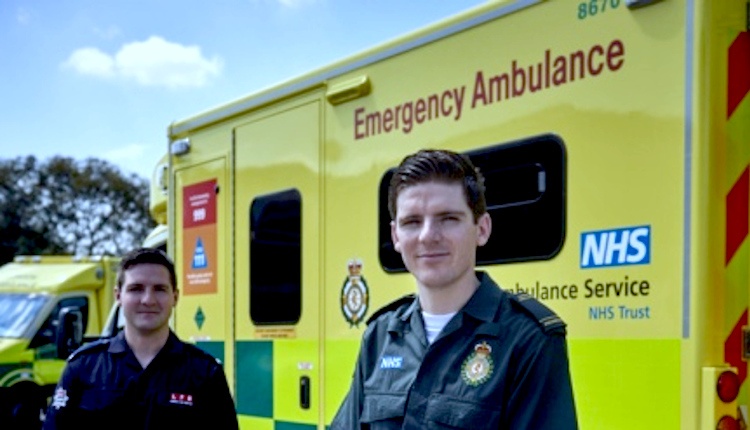 London Ambulance Service and Fire Brigade gathered: two brothers in a special response to any patient in need
London has two important emergency medical services: the London Ambulance Service and the London Fire Brigade. In these two associations, there are two brothers, Tom and Jack who decided to work together to respond to anyone in need across the UK capital.
The paramedic Jack Binder, who serves London Ambulance Service and the firefighter Tom Binder, working for the London Fire Brigade, have decided to work together in order to respond to everyone in need across the capital. This is a new special blue light partnership that wishes to help the boost of the ambulance services during these difficult times of response to COVID-19.
London Ambulance Service and Fire Brigade, two brothers in special cooperation to support the response to COVID-19 patients
Tom and Jack are helping the emergency ambulance service of London in the response to the demand of the crisis with up to 300 staff from London Fire Brigade helping drive ambulances and assist medics as directed.
The "blue light brothers", as the Ilford Recorder call them, have worked on several shifts together. Tom believes it its fundamental helping ambulance services in this delicate period. It will make the difference during this global pandemic and help to take the pressure off the ambulance service.
Jack, Tom's brother, added that it has been great working so closely with his brother and responding to patients together. It is absolutely a unique experience and almost uncredible.
Two brothers enjoying the London emergency services: London Ambulance Service and London Fire Brigade
Ilford Recorder reports that their grandparents were both in the Metropolitan Police, that is to say, that the calling to be part of the emergency services runs in their veins. Their desire has always been the same since they were young. They are young, but both faced many emergency scenarios. Tom, for example already faced severe cardiac arrests and new-born babies with suspected strokes. At the same time, Jack responded to many emergencies, and he expressed much affection and proudness towards his little brother.
Now, in this very delicate situation, we really need to hear stories of cooperation, especially if they report a familiar link. Two brothers that are serving two different emergency services of the same city and who decide to work together to support their own city is very motivating.
READ ALSO