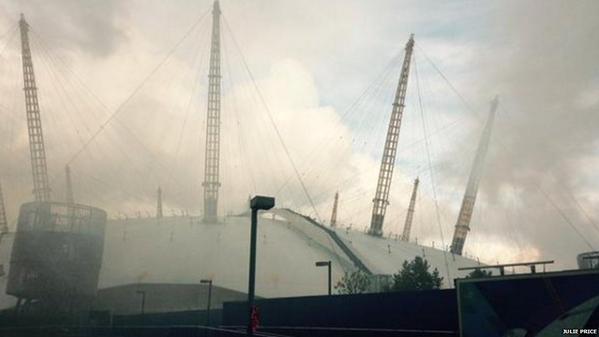 London Fire Brigade intervention in the O2 Arena - Update
Greenwich, London – Around 1200 people were evacuated from the 02 Arena on Millennium Way, Greenwich earlier today following a fire in a restaurant inside the arena complex. Twenty-one firefighters and officers quickly tackled the blaze which was contained to the restaurant's ducting (extraction system).
Station Manager Martin Freeman who was at the scene said: "Although this was a small fire it did create a lot of smoke and so security staff evacuated people from arena. Crews quickly tackled the fire and then searched the ducting between the roof and the ground floor to ensure that they  had thoroughly  damped down any remaining hotspots. There were no injuries."
Four fire engines from East Greenwich, Poplar, Shadwell and Millwall fire stations attended the incident.

The Brigade was called at 1115 and the fire was under control by 1324. The cause of the fire is under investigation.
The cause of the fire is not known at this time.