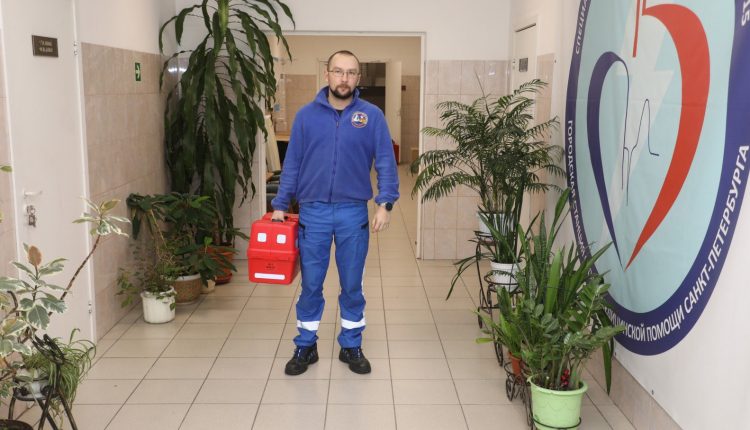 Russia, a life for rescue: the story of Sergey Shutov, ambulance anaesthetist and volunteer firefighter
The story of Sergey Shutov, an anaesthetist in the city's ambulances and a volunteer fireman, comes from St Petersburg in northern Russia
Since 2008, Sergey Shutov has been working as an anaesthetist at the specialised resuscitation and cardiology substation No. 15 of the St. Petersburg ambulance station.
He graduated from the St. Petersburg Medical Assistant College (former Medical School No. 8), worked at the 9th Linear Substation, then moved to the 15th Specialty Substation.
Rescue in Russia, between ambulance and volunteer fire brigade: Sergey Shutov's story
He didn't want and doesn't want any other job, except an ambulance.
But even this was not enough for him: for eight years now, after working on an ambulance, he gets into his car and drives to Agalatovo Regional, where he works as a firefighter-rescuer in a voluntary fire brigade service.
"Our profile is the most serious patients who require resuscitation and anaesthesia.
These are patients whose vital functions are severely compromised and require stabilisation for hospital admission – a state of clinical death, gunshot and stab wounds, falls from height, emergencies – explosions and terrorist attacks – it's all up to us.
My main function as an anaesthetist is to help at the scene, to relieve a person of pain and to save a life.
If an emergency occurs that threatens health and life, the nearest ambulance brigade is sent to the scene and the resuscitation team is duplicated," Sergey says.

But, as we mentioned, it's not limited to ambulance work: rescue among the fire brigade in Agalatovsk (Russia)
In 2014, Sergey and his colleagues were invited to lecture and conduct first aid classes at the fire and rescue service of the rural settlement of Agalatovsk.
We arrived, read and then talked to the fire brigade, and it turned out that they don't actually have enough doctors: the distances in the Leningrad region are long, an ambulance has to wait a long time.
But in the 'land of forests and lakes' and girls are drowning, and huts are on fire, and moose are jumping, and there are accidents almost every day.
This is a volunteer team, almost all the firefighters and drivers are part-time and eight years ago a doctor appeared.
"We perform all the same functions as normal firefighters and rescuers.
And the volunteers mean that anyone who is physically fit can come here to work as a firefighter.

In the process, they will be trained, starting with the safety rules".
Four of them drive a six-ton KamAZ fire truck: one driver and three fighters.
The fire station is located in the village of Vartemyagi.
"I went to the fire brigade to gain experience and pass on my first aid experience to them.
And I realised that even after eight years I didn't master everything: I always find something new for myself.
In our country, either an accident, or a fire, or wild animals, all situations are different, even fires are not the same.
And I'm interested in studying the interaction of structures.
I'm trying to be the link between the fire brigade and the ambulance.
All the roles are distributed as we go.
If there are no victims, I also do firefighting," says Shutov.
Read Also:
Emergency Live Even More…Live: Download The New Free App Of Your Newspaper For IOS And Android
HEMS In Russia, National Air Ambulance Service Adopts Ansat
EMERCOM Of Russia Calls To Equip Houses With Fire Detectors
Russia, Covid Variant Omicron Streamlines Recruitment Procedures For Ambulance Doctors
Crisis In Ukraine: Civil Defence Of 43 Russian Regions Ready To Receive Migrants From Donbass
Source: